St. Mary's hands Salisbury men first conference loss of year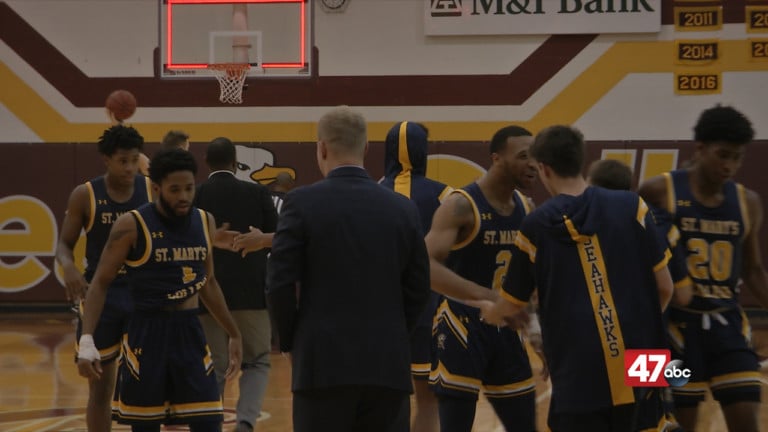 SALISBURY, Md- The Salisbury men's basketball team dropped their first conference game of the season and saw a 3-game winning streak come to an end, falling to St. Mary's 68-65 on Saturday afternoon.
Johnny Fierstein led the Gulls with 17 points and 6 rebounds, teammate Devin Garrett (13 points) was the only other Salisbury player to register double-digits in scoring.
The Seahawks we're led by Miles Gillette's game-high 21 points and 7 boards. Reggie Rouse chipped in with 14 points and 7 assists.