Dover duo facing child endangerment, weapons, and drug charges following search warrant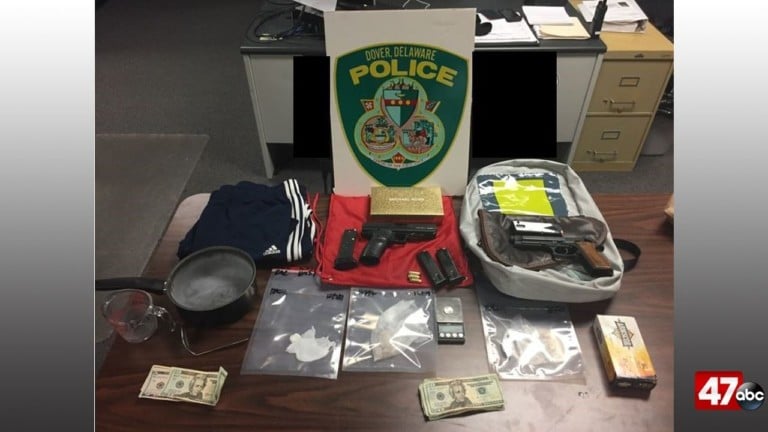 DOVER, Del. – During the execution of a search warrant on the morning of Wednesday, December 4th, Dover police found drugs, guns, and three children living in an apartment belonging to a couple in their 30's.
The Dover Police Department has arrested 38-year-old Torshiro Priest and 30-year-old Janyna Evans at their apartment on Walker Road in the E building of Liberty Court Apartments as they wrapped up their investigation into narcotic sales from that apartment. Police found the couple, along with two handguns, 30.7 grams of crack-cocaine, 3.3 grams or powder cocaine, and the three children as they searched the apartment.
Torshiro Priest was committed to Sussex Correctional Institution on a $95,000 secured bond on the following charges:
-Possession of Firearm During Commission of Felony
-Possession with Intent to Deliver Crack Cocaine
-Possession of Cocaine
-Possession of Firearm/Ammo by Person Prohibited (4x)
-Possession with Intent to Deliver Cocaine
-Possession of Firearm by Person Prohibited (with drugs) (2x)
-Receiving Stolen Firearm
-Endangering Welfare of a Child (3x)
-Conspiracy 2nd Degree
-Drug Paraphernalia
Janyna Evans was released on $47,000 unsecured bond on the following charges:
-Possession of Firearm During Commission of Felony
-Possession with Intent to Deliver Crack Cocaine
-Possession of Cocaine
-Possession with Intent to Deliver Cocaine
-Possession of Firearm by Person Prohibited (with drugs) (2x)
-Receiving Stolen Firearm
-Endangering Welfare of a Child (3x)
-Conspiracy 2nd Degree
-Drug Paraphernalia
-Maintain a Drug Property