Bennett Teacher Charged With Attempted Drug Possession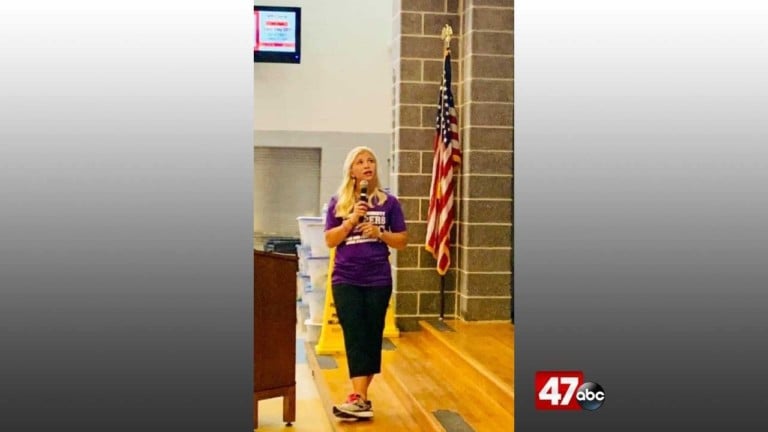 SALISBURY, MD – According to online court documents Bennett High School teacher and wife of Salisbury Mayor Jake Day, Elizabeth Day has been charged with trying to buy Vyvance and/or Concerta from a student. In total, Day has been charged with two misdemeanors,  attempted possession of a controlled dangerous substance not marijuana and contributing to the conditions of a child.
According to Wicomico County Public Schools Day is also on administrative leave.
47 ABC obtained the charging documents Friday which detail parts of the investigation that started on December 9. According to those documents on Dec. 9 the Wicomico County Sherriff's Office was contacted by the Child Advocacy Center about a report that Day had made several requests to a 16-year-old student, mainly on Snap Chat, to try and get prescribed ADHD medication.
During an interview with the victim, the victim told a detective that Day had made the request in the hallway of the school on either Dec. 4 or Dec. 5. The victim told Day that they did not have any so Day told the victim to ask their friends.
The victim also said that Day had contacted them more than once via texting and/or Snap Chat about getting the ADHD medication and also advised them not to save any of their conversations in reference to the medication.
On Monday, Dec. 9, under the direction of two detectives, the victim contacted Day on Snap Chat about the ADHD medication and established a price of $20 for two pills. Several minutes later Day asked the victim to call her. The victim did and put the call on speakerphone so the detectives could hear and record the conversation. Over the phone, Day agreed to purchase the pills and told the victim to meet her in the locker room at the school the next day to make the sale.
On Tuesday, Dec. 10 a detective arrived at James M. Bennett and seized Day's cell phone as part of the investigation. A search of Day's phone revealed that in the weeks and days prior to contacting the student, Day had searched things like "How to convince a doctor to prescribe Vyvanse" and "How to be prescribed Concerta".
A statement from her attorney said that Day turned herself in on Friday, Dec. 20 where she was charged with two misdemeanor crimes and that after a meeting with a district court commissioner she was released on her own recognizance. The statement also read that the court commissioner came to the decision based upon the minor nature of the crimes and the fact that Day has never been in trouble in her life.
Wicomico County Public Schools Superintendent Dr. Donna Hanlin also released a statement on the matter that read, "Day is on administrative leave pending the outcome of the investigation. Wicomico County Public Schools is working in full cooperation with the legal system in this matter."