October Wrap-Up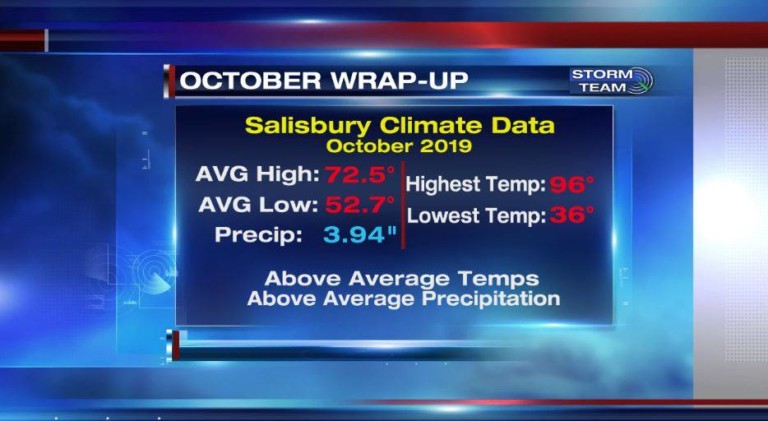 As far as the weather goes, October is a month of transition. We can get anything from severe thunderstorms to freezing temperatures!
Salisbury reached a high on 81° on Halloween, which was followed by a strong cold front that brought severe thunderstorms to almost all of Delmarva. The day after, on November 1, temperatures dropped to 37° at night.
This October, the highest temperature recorded was 96° on October 2, which was a record high! The coldest temperature recorded this October was 36° on October 19. The average temperature was 62.6° which is 5.4° above average.
In terms of precipitation, we actually ended the month above normal. Total rainfall was measured at 3.94", while average is 3.49".
Heading into the rest of November, temperatures appear to be mainly below average for the next few weeks. But don't be surprised to see some up and down temperature swings anyway!