Mid-Atlantic blood supply extremely low, Blood Bank of Delmarva urgently calling for donors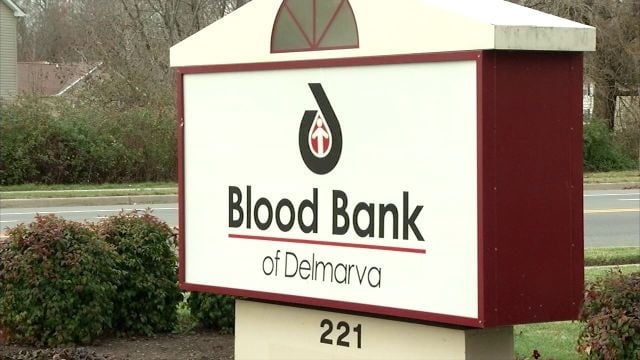 NEWARK, Del. – The Blood Bank of Delmarva is urgently calling for donors as a result of a critical blood shortage.
Officials say that there has been a significant decline in regular blood donors, and the Mid-Atlantic's blood supply has never been lower. A seven-day inventory of all blood types must be continually replenished, and right now, reserves are below that minimum.
The Blood Bank of Delmarva says that a decline of overall donor base, decline in first-time donors, decline in repeat donations, and an increased demand for blood products have all contributed to this shortage.
It takes only one hour to donate, and a single donation can be used to save multiple lives. Those in need include cancer patients, accident, burn, or trauma victims, newborn babies and their mothers, transplant recipients, surgery patients, chronically transfused patients suffering from sickle cell disease or thalassemia, and many more. Donors with O-negative blood type are especially encouraged to donate, as their blood can be used in emergencies.
More information on how you can become a blood donor can be found here.