Tourist seasons winds down at Delaware beaches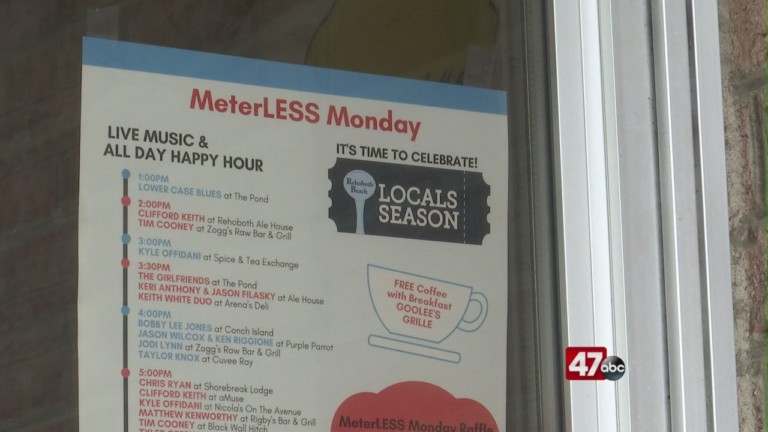 REHOBOTH BEACH, Del. – The tourist season is winding down on Delmarva. So, local businesses owners in Rehoboth Beach are gearing up for a significant dip in their sales.
"You maybe do one third that you do in July and August," said Bill Hammond, the owner of Tideline Gallery.
Businesses like Nicola's Pizza put up signs letting people know that starting this week, everyone can park for free in downtown Rehoboth Beach.
It is the extra cash they say will help them stay afloat this winter.
"Big help! It's big help," said Nick Caggiano, co-owner at Nicola's Pizza.
"When the meter goes down it's a sigh of relief to a lot of so called customers," said Caggiano.
"Just the fact that there's no meters helps immensely," said Hammond.
Some owners say they will also depend on things like their specials to make it through the slower season.
"We keep at it, we get friendly staff and that's what brings them in and these specials really help us out in the winter time," said Caggiano.
"We're also open much fewer hours, too," said Hammond.
Also, no matter what these owners offer to their customers, it is the cold weather that will determine the strength of their business.
"For the restaurants that are open here all winter, the weather really rules," said Caggiano.
In celebration of the free parking, many downtown businesses are offering special deals starting Monday.