The Most Frequent Weather-Related Killer on Delmarva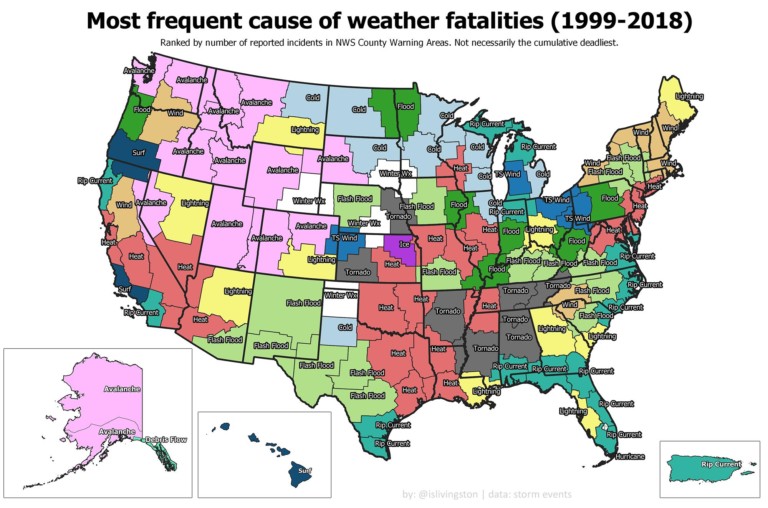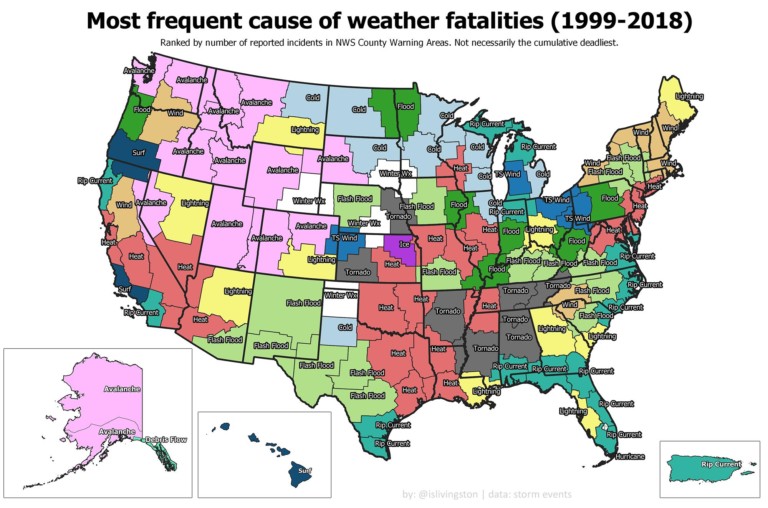 Some interesting research has been done recently on the number of fatalities that have occurred due to weather across the country. The research project is still a work in progress according to the researcher Ian Livingston. You can follow a lot of his great work on Twitter @islivingston.
The National Weather Service has 122 offices spreadout across the country, responsible for monitoring the weather 24/7 and issuing the necessary watches and warnings to keep the public safe. Delmarva is covered by two of those offices. Northern Delmarva is covered by the Mount Holly office in New Jersey, and southern Delmarva (including Salisbury) is covered by the Wakefield office in Virginia.
This latest research has concluded that the number one weather-related killer for the Mount Holly forecast area (which includes northern Delmarva, Philadelphia, and parts of New Jersey) is the heat, while rip currents are the leading cause of death for the Wakefield forecast area (which includes southern Delmarva and southeastern Virginia). The numbers in this study are ranked by the number of reported incidents in that forecast area from 1999 to the present.
Heat stroke is not only a leading cause of death in our area but other parts of the country as well. Limited access to air conditioning is an issue, and so is homelessness. This can be a contributing factor to these heat related deaths. Rip currents are the number one weather related killer across southern Delmarva. A large part of the Wakefield office is bordered by the Ocean, with two major beaches being included within that forecast area (Ocean City, MD and Virginia Beach, VA). According to the Town of Ocean City, MD, rip currents accont for 80% of all lifeguard rescues.
Although it is the end of summer, the weather can still be very nice, but there aren't many lifeguards left in the stands. A lot of people will still be jumping in the ocean, swimming at their own risk. This time of year can be the most vulnerable to swimmers. If you're planning a beach trip, please monitor the rip current forecasts and always ask a lifeguard if it's safe to swim. Rip currents can occur at any time of year. The most updated rip current forecast for our area can be found by clicking here. Unfortunately, the rip current risk is very high for the next couple of days at least, so swimming is not recommended due to the risk. Below is a rip current diagram courtesy of the National Weather Service. It's meant to help keep you aware of the dangers while giving you tips on how to survive one.
Hopefully this research can be an important step in educating the public to the dangers of weather, while also using it as a tool to help prevent future deaths from heat, rip currents, and other types of weather.