Operation SEAs The Day honors veterans all week long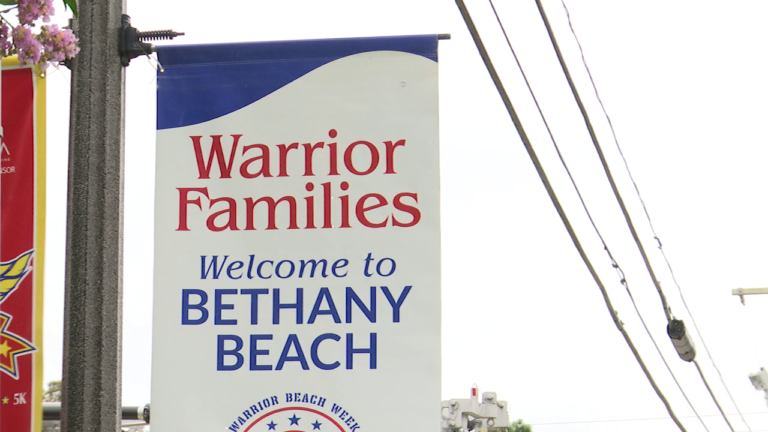 BETHANY BEACH, Del. – All week long, wounded warriors from across the country are being honored for their service and sacrifice as part of the annual Operation SEAs the Day event in Bethany Beach.
The event aims to provide our veterans with the rest and relaxation they deserve. Veterans attending say they can't really put into words what this event means to them.
Wounded warrior Chris Levi said, "You can't look at it with anything other than blown away and complete awesomeness."
Chris Levi is a bilateral amputee from New York. He served in Afghanistan and Iraq and paid a tremendous price for our country's freedom.  He's also an Operation SEAs the Day alum who, like so many others, is appreciative of the event that recognizes him for his service.
Levi said, "It is hard to overstate how much support we've gotten from the local community."
As an alumni, Chris will be helping other veterans who are in Bethany Beach participating in Operation SEAs the Day for the very first time.
Levi said, "As a veteran, I have a select opportunity to encourage them with language that they're familiar with to get them out of the room and into the events."
There are plenty of events for vets to attend this week. From boating, to motorcades, to horseback riding, Operation SEAs the Day aims to provide vets with the rest, relaxation and support they deserve.
Annette Reeping, a board member for Operation SEAs the Day said, "The emotions are warm, loving, thanking, all very positive emotions."
For many, the sheer act of coming together and relating to one another is enough to make this week one to remember.
Reeping said, "What is happening is for the first time, they're around other wounded warriors, 25 to 35 families, that have a shared frame of mind and they're most comfortable talking to each other, so they feel normal."
Hurricane Dorian will have a bit of an impact on Friday's events. The Freeman Stage concert is canceled, and boating events for Friday are postponed. The motorcade event will still be taking place, rain or shine, Friday afternoon.