Staying cool in the oppressive fair heat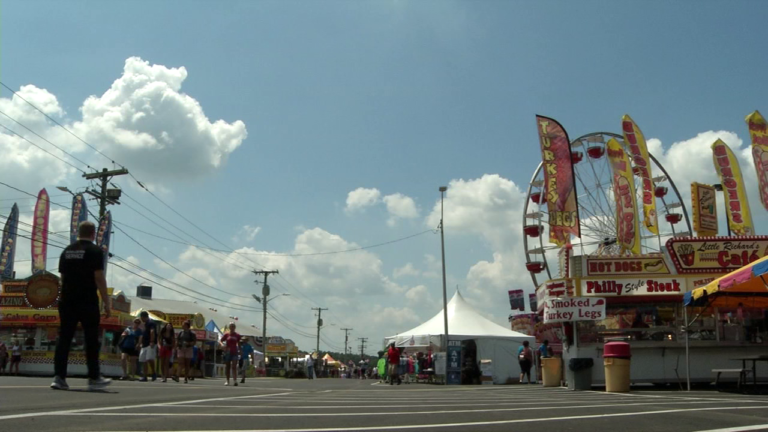 HARRINGTON, Del. – The oppressive heat has been a hit topic for this year's Delaware State Fair, and there are some precautions you can take before you head to Harrington.
Officials advise that you plan your day out before you leave to decide when is the best time of day to get to the fair.
Of course, drink plenty of water before you get to the fairgrounds and stay hydrated, and maybe even bring a small cooler with you.
Once you're on the fairgrounds make sure to pace yourself, and there are several air conditioned buildings on the grounds, including the exhibit hall.
If you feel you need medical assistance, there is a nursing station at the base of the band stand.
"If you feel thirsty, often times it's a little late," says Assistant General Manager Danny Aguilar. "Continue to drink water. Wait until maybe it's cooler in the evening, sometimes folks will wait until concert time when the suns getting ready to set."
In the heat, there's also concern for the hundreds of animals on the grounds. Officials say they do everything they can to keep the animals comfortable, including having shaded buildings, with fans blowing on most of the animals.
Now exhibitors are expected to monitor their own animals, but the fair does work closely with state vets, and there are people on hand 24-7 to keep a close eye on these four-legged friends.
"Delaware State Fair considers animal and public safety first and foremost," Aguilar said. "So animal safety, understanding that were livestock and agriculturally minded, we've taken a high priority and we're committed to making sure they are comfortable."
If you need a place to go to help plan out your day, you can log on here and search the schedule and calendar.