Ocean City Police search for suspect in boardwalk stabbing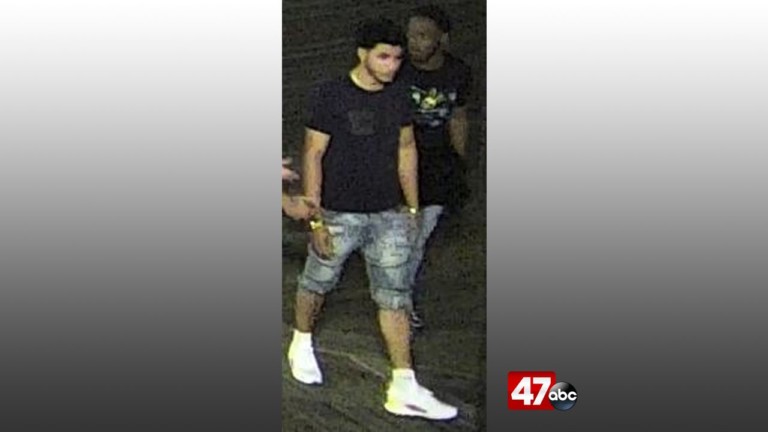 UPDATE: Ocean City Police have identified the suspect in the stabbing that occurred Sunday on Caroline Street and the Boardwalk.
Police say Harold Rafael Nunez-Dominguez, 19, of Harrisburg, Pennsylvania has been charged with two counts of assault in the first and second degree, as well as two counts of reckless endangerment.
A warrant was issued for his arrest. He is currently in police custody in Pennsylvania awaiting extradition to Maryland.
————————-
OCEAN CITY, Md. – Ocean City Police are asking for the public's help in finding and identifying the man suspected of stabbing two teenagers on the boardwalk on Sunday.
Police say the assault happened at approximately 12:26 a.m. on June 9th on Caroline Street and the Boardwalk during a fight involving multiple people.
The preliminary investigation revealed the suspect stabbed two victims. Police say the suspect was wearing a dark colored t-shirt, torn knee length denim shorts and white tennis shoes. The suspect, and at least one accomplice, then fled the scene and have not been located by police.
One victim, a 15-year-old juvenile male, was taken to Peninsula Regional Medical Center and the second victim, a 17-year-old juvenile male, was flown to Shock Trauma. Both victims sustained serious injuries but are in stable condition.
Anyone who witnessed the assault or who can provide any information as to the identity of the suspect or his accomplices, is asked to contact Ocean City Police Detective David Whitmer at dwhitmer@oceancitymd.gov or 410-520-5390.