Unsolved: Smyrna Murder Case
Jimmy Leager was murdered in 2016, his case is still unsolved.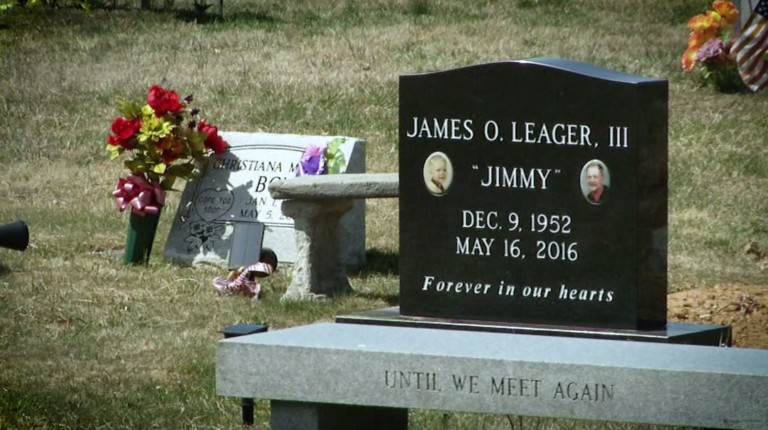 The murder of Jimmy Leager is a case that has confounded investigators for three years.
But the attack and injuries he sustained on April 27th, 2016 aren't just a distant memory for those who remember him best, the family and friends who to this day are fighting for justice.
"It's almost three years," said Jeff Leager, the brother of Jimmy. "But it doesn't change that it's been hard."
It's a mystery. A painful, terrifying mystery and yet it's an everyday reality for the family of Jimmy Leager.
"The question of why is still one of the hardest things the family is dealing with," said Jeff Leager.
Time spent on the family quad, silly candids, and touching moments are all just a memory. And the fun loving brother, father, and veteran is gone. Taken without warning, without care on a cold Spring night.
"He was… he was the best dad ever that anybody could have," said daughter Jaime Gilbert. "He was a joker."
The investigation started along a quiet and isolated roadway in rural Smyrna and investigators say they still have a lot of questions that they need answered. Perhaps the two biggest questions that investigators have are, one, how did Jimmy end up outside of a farm on Blackbird-Greenspring Road, two, who attacked him the night he was inside of his pick-up truck?
Detectives with the Delaware State Police say that they can't piece together a timeline, because they don't know where Jimmy went after he had dinner with family in the Smyrna-area on the night of April 26th.
"We know where he was up until about 8:30 the night before," said Det. Daniel Grassi of the Delaware State Police. "The time period between 8:30 and when he was found the next morning, his activities are unknown."
They also don't know who he was with or how he ended up outside of the farm where he occasionally worked. Police say Leager was clinging to life inside of a pick-up truck when help arrived on the morning of April 27th. But outside of saying he had serious injuries there isn't a whole lot of information they'll share about his condition, the weapon that may have been used, or his specific injuries.
"So while I don't want to disclose every fact that we have, in the investigation, his injuries included," said Det. Grassi. "I can say that he suffered severe blunt force trauma to his head which resulted in his death approximately three weeks after the injuries were reported to us."
Jimmy Leager's death was ruled a homicide. On top of the who, what, when and where investigators and his family are having just as much trouble with the why.
"I couldn't find a single person out there that I interviewed that had anything bad to say about him and that's what makes this so difficult," said Det. Grassi. "Because there is no clear motive as to why this happened to him."
"He got along with everybody and for this to happen is just unbelievable," said Jeff Leager.