MSP investigating distribution of racist literature in Talbot County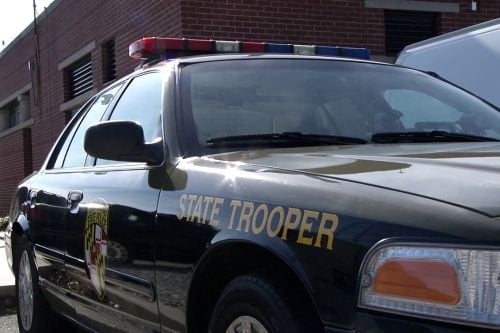 EASTON, Md. – Maryland State Police say they are investigating distribution of racist literature that was found in a Talbot County community over the weekend.
On March 31st, a St. Michaels resident contacted the Easton Barrack to report racist literature that had been found in driveways throughout the community. Investigation revealed that the material had been left at residences in the area of Riverview Terrace and Cove Road in St. Michaels.
Officials say that the printed material indicates that it is produced by the Ku Klux Klan and defends racist views towards African Americans, Jewish people, American Indians, and others. It also solicits people to join the KKK.
The flyers were found in clear plastic baggies that also contained birdseed, which adds enough weight to allow the package to be thrown into a driveway and remain there.
The responding trooper forwarded the information from his investigation to the Maryland Coordination and Analysis Center, where local, state, and federal authorities (including the FBI) were made aware of the incident. Information was also sent to the Eastern Shore Information Center.
This incident is being documented as a hate/bias incident, however, the investigation has not established evidence that a crime was committed. Law enforcement will continue to documents incidents such as this and will conduct thorough investigations. Any incidents thought to be related to hate/bias should be reported to local law enforcement. Citizens can also report suspicious activity possibly related to terrorism or violent crime to the Maryland Coordination and Analysis Center at 1-800-492-TIPS.