Laurel homeowners say repairing damages may cost a pretty penny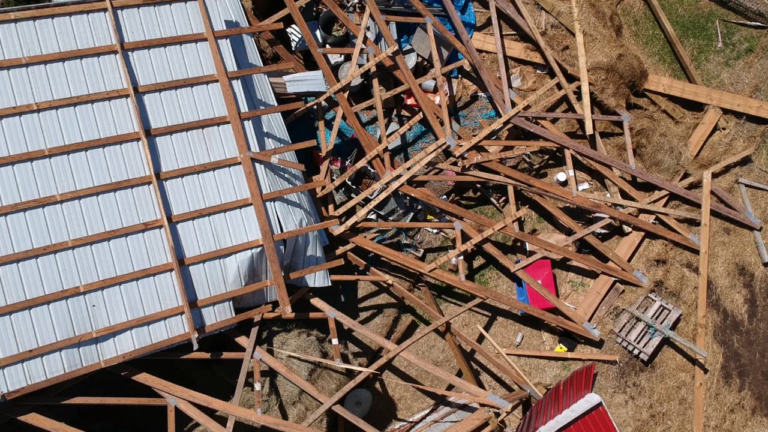 LAUREL, Del. – People in Laurel are picking up the pieces after an EF 2 tornado tore through the town early Monday morning.
While power has been restored for most, some are still left with devastating damage that likely won't be fixed any time soon. To make matters worse, we're told repairing the damage will likely cost homeowners a pretty penny, even if they have insurance.
Amika Cook-Ortiz, the owner of Mon Reve Farm said, "Our fencing, all of the feed, bowls, any of the equipment feed, hay, anything that we lost, none of that would be covered by insurance."
On Tuesday, Cook-Ortiz anxiously waited for insurance adjusters to arrive to her home, so she could find out exactly how much money she will have to pay to make up for the damage caused by Monday's tornado.
Cook-Ortiz said, "We've essentially lost almost our entire tree line around the house and we don't know for sure whether or not that clean up will be covered by insurance."
Downed trees, bent fences and missing materials are just some of the things that Cook-Ortiz says she may have to replace on her own so that things can go back to normal on her farm.
Cook-Ortiz said, "We've obviously got to build up the fencing and the shelters so that we can have our animals here."
But Cook-Ortiz isn't alone in her struggle with insurance. Just miles away on Seaford Road, people are also trying to figure out what damages they will have to pay for and what damages will be taken care of for them.
Some people, like Marvil Tice, are still waiting for adjusters to arrive before cleaning anything up.
Tice said, "We've got a dumpster coming in and we're hoping to put all this stuff in there dumpster to get it all cleaned up but we haven't done anything much because of the insurance."
But Cook-Ortiz tells us things could be worse. No one was killed as a result of Monday's tornado and none of her farm animals were injured which she considers to be a miracle.
Cook-Ortiz said, "It's amazing all of the shelters are lifted, our potbelly pigs are out in the field enjoying their freedom, the goats, the sheep, our chickens, it's unbelievable that we didn't have a single casualty."
We're told a lot of people have reached out to the Mon Reve Farm to help them out during this hard time. The farm has since started a PayPal to help them pay off the damages. To donate, email MonReveFarm@yahoo.com.
As for others in Laurel, we're told a lot of people are getting support from family and friends.