Salisbury man arrested on drug and gun possession charges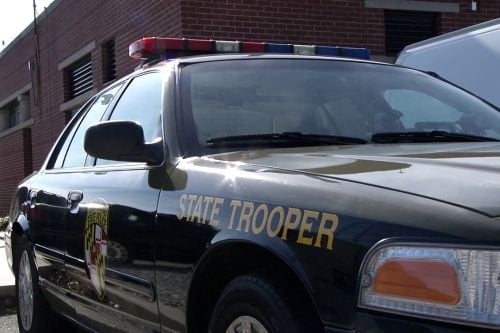 SALISBURY, Md. – Maryland State Police say a 30-year-old man was arrested on gun and drug charges, Friday afternoon.
According to reports, police pulled a car over around 6:28 p.m. in the area of E. College Lane and Margaret St. in Salisbury. Police say while speaking with the driver, Gregory Dornell Snead Jr. of Salisbury, they noticed an overwhelming odor of marijuana coming from the car.
Police reportedly then searched the car and found several individual baggies of marijuana inside a book bag. The total amount of marijuana found inside the car was 301.3 grams.
Reports say Troopers then executed a search warrant at the residence of the 30-year-old and seized over 12 pounds of marijuana as well as a Kahr PM 40, 40 caliber semi-automatic pistol. Further investigation revealed Snead is prohibited from possessing a gun due to previous felony convictions.
Snead Jr. was arrested and charged with possession with intent to distribute marijuana, possession with intent to distribute marijuana near a school zone and possessing firearm when prohibited.