Tractor-trailer crashes, traps one, spills dead chickens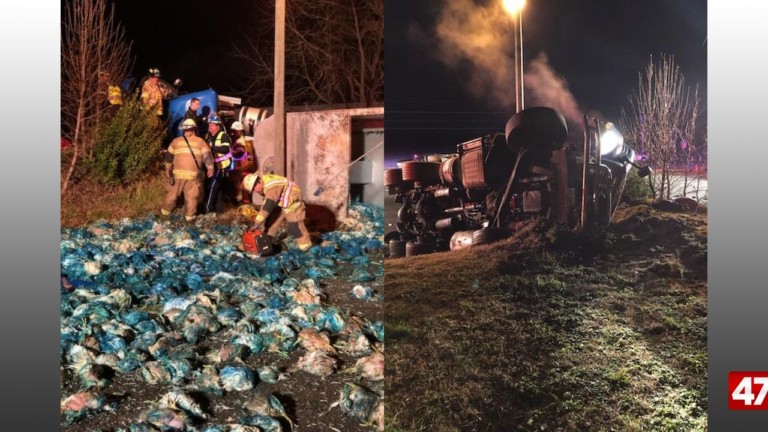 SUSSEX Co., Del. –  On Saturday night, an SUV and a tractor trailer carrying livestock crashed into one another, causing dead chickens to spill out onto the roadside.
According to the Greenwood Volunteer Fire Company, the crash happened just before midnight on Saturday near the intersection of Shawnee Road and Staytonville Road in Sussex County.
The Greenwood Volunteer Fire Company tells us the driver of the tractor trailer was trapped in the crash and had to be removed by first responders.
Two people were taken to the Milford Memorial Hospital to be treated for non-life threatening injuries.