Ocean City Police investigating multi-vehicle crash on Coastal Highway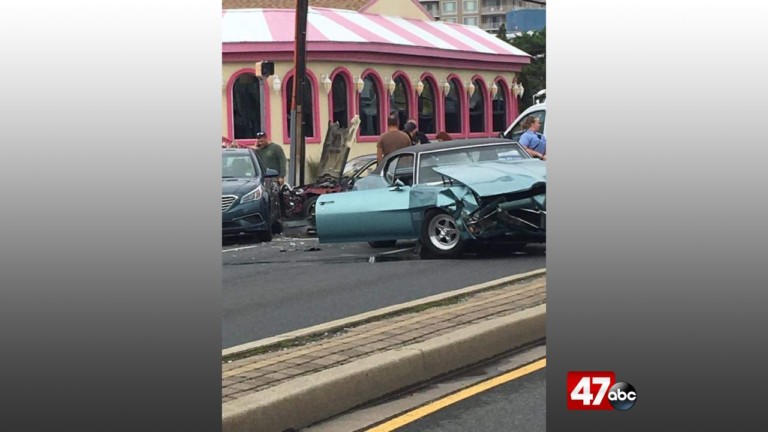 OCEAN CITY, Md. – Police are investigating a multi-vehicle crash that happened around noon on Saturday.
Authorities say six people were taken to nearby hospitals and treated for non life-threatening injuries as a result of the crash.
Three cars were involved in the serious accident that occurred at 77th Street and Coastal Highway.
The crash damaged the classic cruiser cars and Coastal Highway south bound was blocked for over a hour.
Ocean City Volunteer Fire Department cleared  the roadway of debris from the scene and OCPD reconstruction team investigating the accident.