Local Sheriff set to participate in immigration discussion in Washington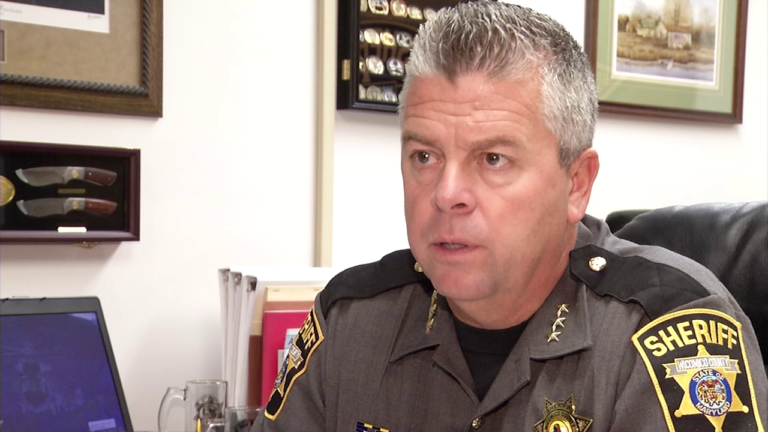 WICOMICO COUNTY, Md. – A local law enforcement officer is heading to the White House to participate in a discussion regarding immigration related topics.
The Wicomico County Sheriff's Office says on Wednesday, Sheriff Mike Lewis will be in Washington D.C. to meet with White House officials on "illegal immigration matters, Mexican Drug Trafficking Cartels, and to urge Congress to act on pending legislation to increase border security." Authorities say Sheriff Lewis will be among almost 50 other Sheriffs from across the nation who will be present at the media event on Capitol Hill.
In reference to the media event, Sheriff Lewis says, "The purpose of this visit is to express the urgency of Congress passing legislation immediately on the security aspects of immigration reform. It is our intention to tell Congress that their failure to deal with this issue for 20 years has made our communities less safe and has undermined our promise to the people who elected us to keep them safe."
According to the report, the elected officials will participate in a roundtable discussion at the White House with administration officials and policymakers. The White House Office of Intergovernmental Affairs-hosted discussion is set for 3:00 PM. A press conference is scheduled for 10:00 AM on Capitol Hill.
"During our visit to the White House, we will discuss the challenges we face as a result of the ongoing Congressional stalemate, strategies to more easily identify criminal illegal aliens, and explore ways to expand and protect our valuable and critically important relationships with our local, state and federal law enforcement partners. We will also take the opportunity to express and thank President Trump and his administration for re-establishing law enforcement's footing to enforce our laws," says Sheriff Lewis.
47ABC will have more from Sheriff Lewis during the 47ABC News at 10:00 PM and 11:00 PM.