Paying a visit to the newly renovated wharf at the Port of Cambridge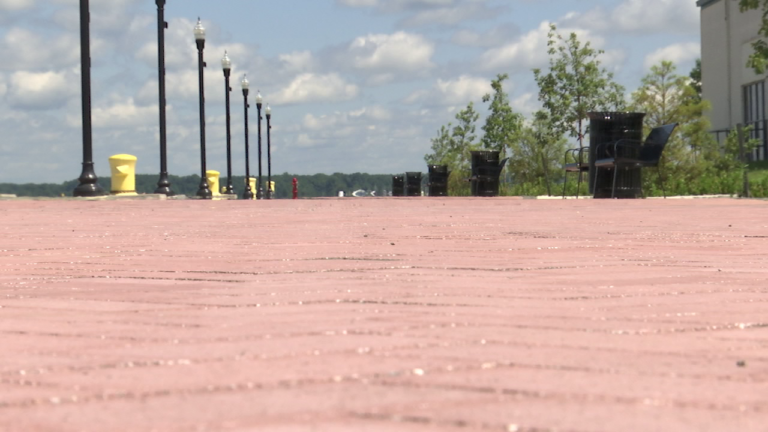 The wharf at the Port of Cambridge recently got a makeover, but there's more to it than meets the eye.
Brandon Hesson, the Associate Director of Economic Development for the City of Cambridge said, "What was interesting about this project was that we didn't just build a pretty walkway, we actually built a commercial industrial wharf."
We're told beforehand, the wharf supported generations of fisheries, tuna boats and large ships that all came to process seafood, but times have changed.
Hesson said, "We don't necessarily need that anymore because were not performing that kind of function, but we built that industrial grade wharf right here with the pretty walkway on it so that we can use it for more public functions."
Just recently, the World War II Liberty Ship, S.S. John W. Brown, docked at the wharf attracting about 7,000 visitors to the wharf in just a span of a week.
Ellerbusch said, "It gives the people of this town the ability to explore more chances that they otherwise would not have had. It gives outsiders the ability to stop here and explore places they otherwise might not stop at."
City leaders said the new wharf is multi purpose.
Hesson said, "It's a great project because we can use it for concerts but we can also use it for industrial sized ships too which is really nice."
We're told the wharf brings a little bit of the old Cambridge back into light.
Hesson said, "Cambridge is industrial and it is fishing boats and tuna boats and we need to like, there is a little bit of a realization that maybe we need to embrace that a little bit."
We're told renovating the wharf cost nearly six million dollars and was funded by the Maryland Department of Transportation, the City of Cambridge, a Governor's Grant, and the Department of Commerce.