UPDATE: Investigation underway regarding video of incident outside of Ocean City club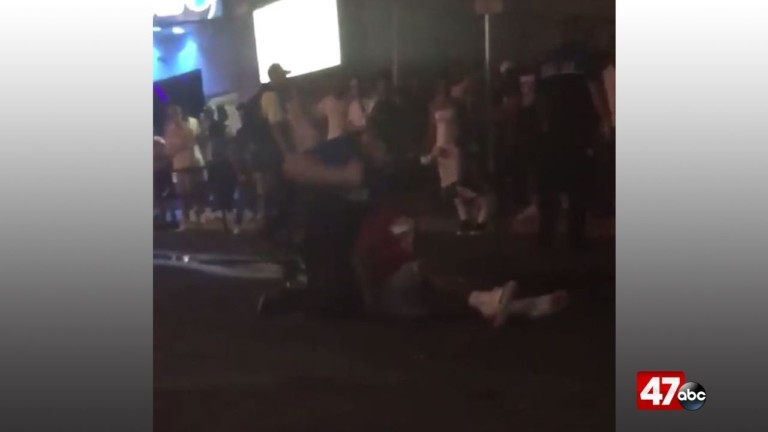 An investigation is ongoing after a social media video surfaced showing an incident outside of H2O in Ocean City. Police say several people were arrested for unruly behavior outside of the local business, on Thursday.
A video posted to Facebook on Thursday, just after 7:00 PM, alleges that a 13-year-old boy was beaten by an Ocean City police officer. On Tuesday, authorities identified the individual in the video as a 13-year-old male of Laurel, DE. 47ABC is choosing not to share the video because the portion captured does not show the entire incident.
The Ocean City Police Department says on Thursday, just after Midnight, officers conducted a business check on the ocean-block of Worcester Street as a large crowd was gathered outside of a local under-21 night club. Once on scene, police say 20-year-old Muhammed Purnell, of Delmar, yelled obscenities at officers.
According to the report, that action incited the crowd of nearly 100 young people and several additional individuals began yelling obscenities at officers. Police report that the following six people were arrested: 20-year-old Muhammed Purnell; 20-year-old Martin Edward Ward III of Salisbury; a 13-year-old male of Laurel; a 13-year-old male of Frankford; a 16-year-old male of Hyattsville, MD; and a 16-year-old female of Salisbury.
Authorities say the individuals were charged with various offenses, including disorderly conduct, obstructing and hindering, and assault. Police say the four teens were referred to the Department of Juvenile Services. OCPD says no injuries were reported as a result of the incident.
Chief Ross Buzzuro, of the Ocean City Police Department, released the following statement regarding the reported incident:
"The Ocean City Police Department is committed to providing the highest degree of professional conduct and quality police services to all residents and visitors. We understand the public's concern over the video, however; the video that was posted shows just a few seconds of a much larger incident that occurred that night. The Department's Office of Professional Standards is currently investigating the incident, to include all videos, witness accounts and any other information that becomes available."
This incident remains under investigation.