UPDATE: Del. officials report changes at JTVCC after 2017 prison riot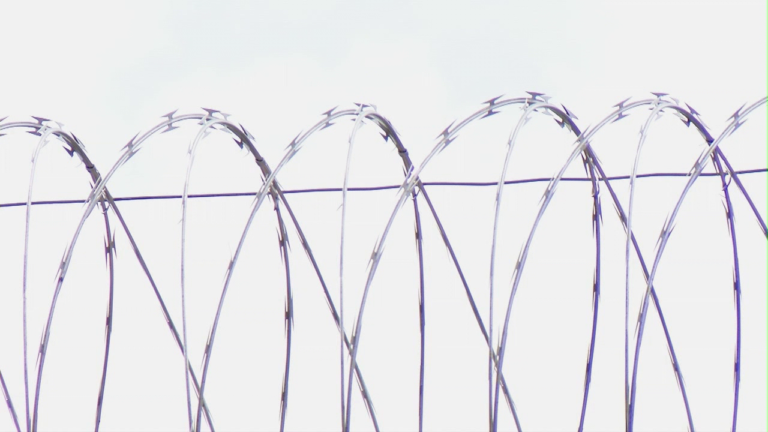 On Tuesday, the DDOC and the Independent Review Team (IRT) released their final public report following the fatal 2017 riot at James T. Vaughn Correctional Center.That February incident resulted in the death of Lt. Steven Floyd.
Immediately after that tragic night an independent review was ordered by Governor John Carney. The independent review listed 41 recommendations that the DDOC should make to improve working conditions for officers and living conditions for inmates.
The following four areas were identified as priorities areas:
1. Strengthen Officer Safety and Training
2. Recruitment and retention of Officers
3. Modernize Operations, intelligence Gathering and Intelligence Sharing
4. Improve Programs and Services for Inmates
According to final report that was released Tuesday, the DDOC has implemented and measurably addressed 40 of the 41 recommendations. However one still needs a lot of attention, staffing.
"We have staffing and overtime issues that we'll continue to be addressed," says Commissioner Perry Phelps.
The DOC has increased starting salary as well as offer bonuses in an effort to recruit more officers. However they admit there is still plenty of work ahead.
Officials say over the past 12 months, the department has hired 183 new correctional officers. An additional 53 recruits are currently enrolled in the basic training class that will graduate in August. According to the report, with about 232 officers who retired, were terminated, or voluntarily resigned over the past two years, there is 227 current officer vacancies statewide, including 98 officer vacancies at JTVCC.
"This is more than checking a box on a form. We will implement all the recommendations and we are committed," says Commissioner Phelps.
Aside from staffing officials say there has been progress in other areas. Areas like improving relationships between inmates and officers.
According to the final public report, the DDOC partnered with Wilmington University to conduct a 6 hour training course for all correctional officers in the areas of risk management, de-escalation skills, communication skills, and cultural competency. Wilmington University law enforcement professionals also conducted an 8-hour training course for 400 correctional leaders in supervisory management and leadership skills.
Another improvement made is upgrading technology and security.
"Hundreds of cameras have been installed for the first time since this building opened in 1971," says Governor Carney.
Some of the cameras are motion activated and can zoom in to see some of the tiniest details. A new intelligence center has been added that can track activity within the prison. Officials say these improvements will help keep both officers and inmates safe.
The final public report says several non-profit groups have resumed operating programs at JTVCC. The Inmate Advisory Council, which was initiated by Warden Dana Metzger in Fall 2017, holds formal monthly meetings to raise discussion and problem-solving between inmates and correctional officials. Based on letters from inmates to Warden Metzger, the Warden's motivational style and new directives are ""leading to pro-social institutional adjustment and correctional rehabilitation.
Below is an inmate's letter to Warden Metzger:
Geoff Klopp, the President of the Correctional Officers Association of Delaware, was also present on Tuesday to listen in on the report. Klopp believes one way to make a dent on staffing and overtime issues is to have the state invest more money on salaries.
"There was definitely some fluff put in the results of the recommendations, basically we haven't made any progress in staffing. Until we stop doing everything other than increasing the salaries and making them competitive with other law enforcement agencies, we're not going to make the necessary progress to these facilities," says Klopp.