Stormwater pump in Rehoboth Beach stops working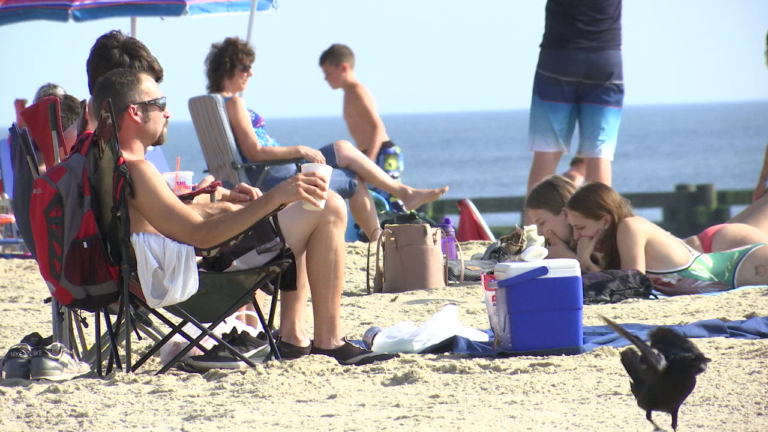 A broken pumping system that may have stopped working as much as two years ago is polluting the ocean off Rehoboth Avenue, according to Rehoboth Beach city officials.
"A couple of places where we have stormwater collection structures showed a significantly higher level of bacteria than we would like to see," said the Rehoboth Beach Public Works Director, Kevin Williams.
The problems came to light two months ago after an engineering firm found the elevated bacteria levels in the infrastructure. Now city officials believe the failing system in part is to blame.
"If the pumps weren't working properly, then the oils and greases and things that would come in off the street would sit in that vault," said Williams.
"Until a big rainstorm hits, there's enough water to wash it on out and flush it out into the ocean," said Williams.
To fight the problem now, officials say they are cleaning the system every 60 days, which is an increase over the normal annual cleaning.
City officials believe this will cut down on the bacteria level, but a permanent fix is still needed. They are determining if they need to rebuild the entire system in the future.
"It's disturbing," said a Rehoboth Beach visitor, Clint Renninger.
"Our oceans are polluted already, and we do not need to help things along the way they're going already," said Renninger.
According to Williams, the City of Rehoboth Beach is currently working on a new solution to help keep streets cleaner in the area by reaching out to businesses on the boardwalk.
He said the outreach is expected to begin in September. The outreach also includes the examination of some businesses to see if they are properly using grease traps and disposing of trash.