OC business is booming for Independence Day week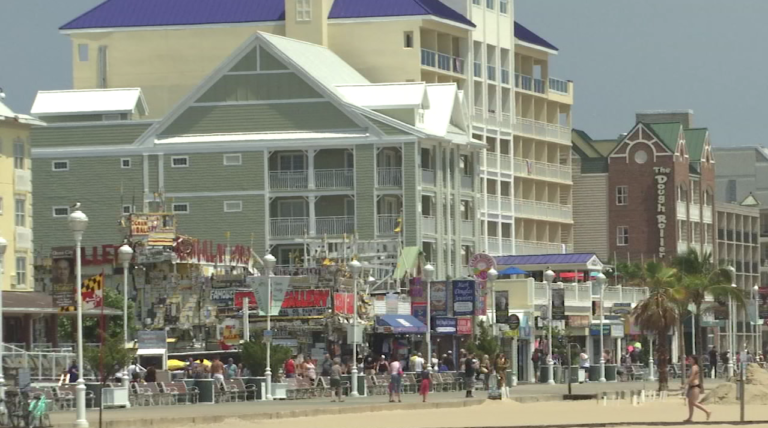 It might as well be a Saturday in Ocean City because despite it being the middle of the week, thousands are heading to the shore for the Fourth of July.
"We're going to expect somewhere between 250,000 to 300,000 people here during the weekend, particularly on the fourth,"
It's a blessing for local businesses who saw a slow start to the season thanks to a June washout.
Ocean City Mayor Rick Meehan explains, "I think the businesses are doing really well. I know some fell behind earlier on because we just had rain every weekend, but you know it's easier to catch up when the busier time comes. I know most people have and they're looking forward to a busy, busy weekend."
Or is it two busy weekends? With Independence Day on Wednesday, businesses will finally get the chance to cash in for a longer stretch of time.
"Even though it's during the middle of the week, we still will get a lot of business especially right before the fireworks. They want to come up, they want to get snacks," says Erin Mumford of Fisher's Popcorn.
Meehan, "It changes the dynamics a little bit. I think the week itself will be stronger, we'll still have people that come down the weekend or come down the Fourth and stay through the weekend. I think both weekends will be very busy."
Boardwalk businesses, even local hotels are seeing big crowds all week long.
"We are definitely packed especially on Wednesday and Thursday. We have no rooms left," Emily Thaw of Atlantic Hotel adds, "It's been kind of nice because people come down during the week and then other people celebrating kind of more on the weekend, so we kind of have two different crowds this year."
And even the searing Delmarva heat can't stop tourists from getting their favorite boardwalk staples.
"During the day it might be a little bit slower just because of the heat and everything but once it cools these people are on the boardwalk. They want to get the rides, they want to get their popcorn, they want to get the ice cream, like anything and everything on the Boardwalk they want to do."