Local woman looks to give 'hope' to fire victims after losing daughter to house fire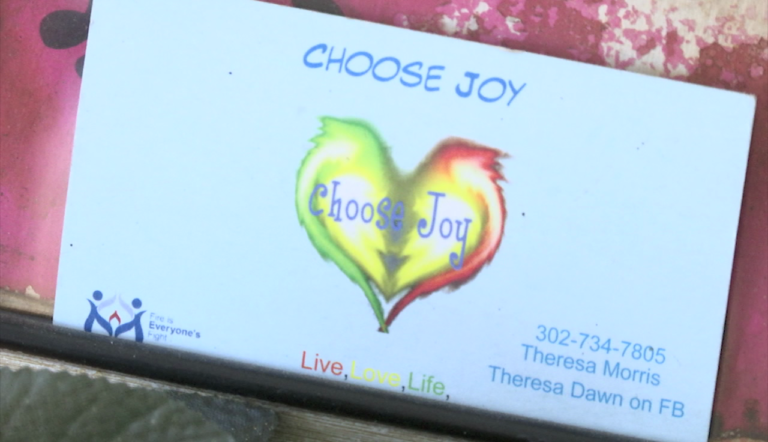 "I sat down after that first year without my daughter and tried to think of everything she cared about and to kind of incorporate it into this," said Joyce Morris' mother Theresa Morris.
While most families spend their day together this 4th of July, Theresa Morris is taking the day to remember her daughter who was killed in a house fire 4 years ago, just shy of her 18th birthday.
"My children came out of windows, my daughter got trapped, and she was burned over 80 percent of her body. My daughter passed after 24 days," said Morris.
After experiencing one of the most heartbreaking tragedies a mother could ever have to live through, Morris, along with close friends and family took her trial, and turned it into a blessing. That blessing, wsa working with other victims who've suffered through house fires and helping them turn their grief and loss in to something positive. And this Independence Day, they're selling fireworks to raise money for the Choose Joy Organization.
"While I was there we saw the need. I guess you really don't see it until you experience it. There's not a lot of help for people after a house fire. Folks at the hospital tend to get forgotten," said Morris.
"I survived a house fire so Choose Joy is important to me in that, but I've also been friends with the family since I was a teenager. So Choose Joy just gives us a way to be close to her still," said friend of Joyce, Kolt Spell.
The organization is in it's third year and aims to help those who've suffered from a house fire including help with transportation costs, food, clothing, and much more. And friends and family say this is something Joyce would have wanted.
"She lives through all of us, even those who didn't know her, she lives through them like Tabitha here, Tabitha didn't know her but she's a huge part of Choose Joy," said friend of Joyce Cassandra Ference.
And Morris says that even though her daughter is gone, each day she gets a little stronger, and she'll make sure Joyce's legacy will live on forever.
If you're interested in donating to the Choose Joy foundation, or you simply want to help volunteer, you can visit the organizations website at https://www.choosejoyeveryday.org/