Lifeguards put their skills to the test in the USLA Mid-Atlantic Competition.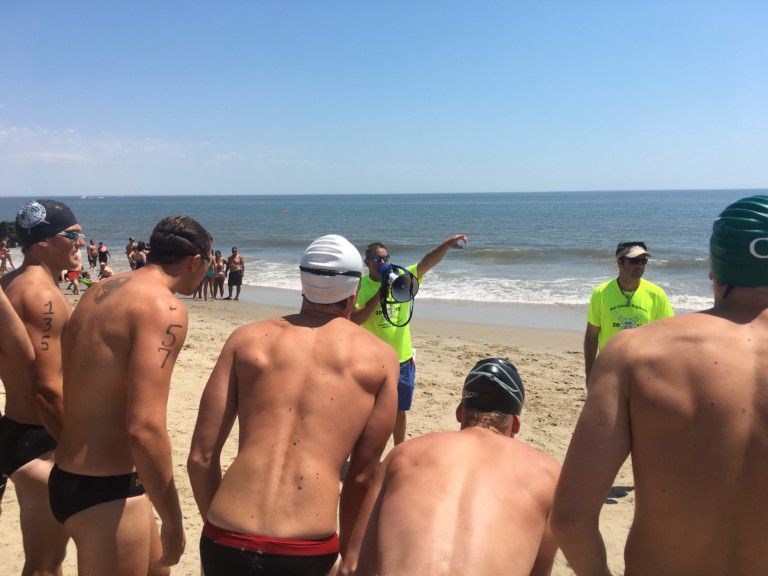 Wednesday, beach patrols from the Delmarva area took to the beach to compete in the 2018 United States Lifesaving Association Mid-Atlantic Competition.
Rehoboth Beach Patrol Captain Kent Buckson said, "All these guards are showcasing their life-guarding skills and athletic ability because you have to have that in order to be an ocean lifeguard."
Rehoboth Beach patrol and many others put their strength to the test from the two-kilometer beach run to the swimmer rescue race, lifeguards know they have to keep their game faces on despite the strenuous races the United States Life Saving Association competition calls for.
Liam Duffy, a lifeguard, said, "It definitely shows how athletic we are, not just as one patrol but all of us together."
He also said, "It takes a lot. It's very draining, but with this we can really compete and show off who's the best, and show off our skills."
But guards tell 47 ABC it's not just about showing off who's best. It's also about staying fit and staying strong so they can do their job.
Duffy also said, "You gotta be quick on a rescue quick to the person if some is on the ground collapsed that needs CPR you got to be there in an instant."
But despite their impressive physical state, they don't want people thinking they're all braun and no brains.
Analucia Villabona a Rehoboth Beach lifeguard said, "It takes a lot of physical strength. The training we go through as rookies and lifeguards, in itself, is very vigorous and I think it's a lot mental too."
Rehoboth Beach visitor George Aschenbach said, "Well they're trained for that, that's what you want in a lifeguard right?"