Jimmie Allen reflects on Sussex Co. upbringing, opens for Toby Keith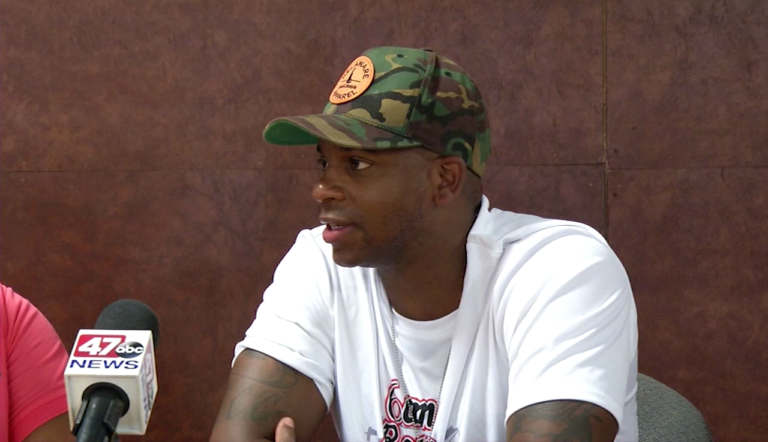 On Thursday night during the Delaware State Fair's first concert, country music star Toby Keith kicked off the celebration. But our story comes from the musical artist who's performing and opening up for Keith. He's a young man from Delmarva, was born and raised in Sussex County and goes by the name of Jimmie Allen.
Q: Tell us a little bit about your start here in the First State. Where are you from and what's it like to be back here opening up for Toby Keith?
A: I grew up in Milton, Delaware and I saw that we had an opportunity, this was last year, to play the Delaware State Fair and I talked with my agent and I was like man I would love to go home and do a show so for them to make it happen and Toby and his crew to make it happen because we're actually with he same booking agency. They said it was a no brainer for them. To come home and play in front of friends and high school friends and college friends and friends that I've been hanging out with since I was a kid is pretty awesome.
Q: How did you end up getting connected with Toby Keith? What was your reaction when you learned you'd be opening up for him?
A: It was awesome. I had done a few shows with Toby before, last year and growing up and listening to him on the radio and opening for him is amazing. But to get called up for him and open in my own state was even better. I grew up about 30 minutes south of here and the church I grew up going to is in Harrington, like right around the corner. So you know for me its awesome, to be home I feel like it will be one of our best shows.
Q: Lastly, what advice would you give to an aspiring artist, who's living here in Sussex County who wants to make it and live out their dreams? What advice would you have for them?
A: I would say follow your dream, don't quit, surround yourself with people that believe in you and add to what you're doing not take away. For example, my little cousin is form Rehoboth Beach. Her name is Brittany Hazzard, she's one of the biggest songwriters in pop right now. She goes by the name Starrah. She moved to LA, struggled for a little bit, worked a few jobs. She finally got her start and now everybody from Madonna to Ryan Tedder to Rihanna to Camila Cabello, she's working with all of them. So you know it just goes to show its not really where you are from, it's how hard you work. All my Slower Lower people and everybody from the state of Delaware man, whatever you are chasing, whether it's music or something else just give 100%. Surround yourself with people that care, and don't quit. It'll happen.