Hundreds gather for 93rd annual 'Pony Auction'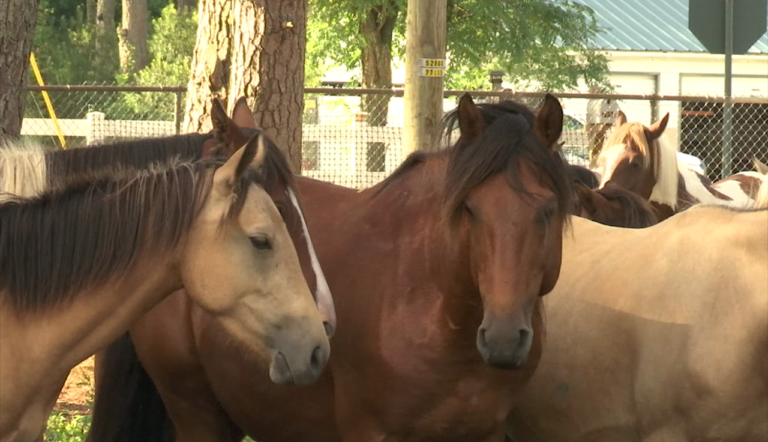 Going once, going twice, sold! Hundreds of visitors from across the country showed up bright and early eager to take home their dream pony at the 93rd Annual Pony Auction in Chincoteague.
"I came out of the gate going for it, I wanted a filly, and since the first one was a filly I figured that would be the best bid of the day," said one bidder Adalie Ecker
For some the event is simply a cherished tradition that keeps them coming back each year, while others seize the opportunity to take home the pony they've always dreamed of.
"I knew she was supposed to come home with me. I love these babies, I love these babies more than anything. And knowing she's going to go home and get spoiled and loved by us is a really good feeling," sai another bidder Jenna Jordan.
The annual auction plays a crucial role in raising money for the Chincoteague Volunteer Fire Company.
"They have such a good life on the island and the fire department works so hard to keep them happy and so hard that they make sure they go to good homes and we're just really lucky to be a part of that," said Jordan.
While a majority of the ponies go to their new forever homes– a select few –otherwise known as buybacks are auctioned off. But instead of going to a new family, they'll go back to Assateauge Island where they'll live out the rest their lives, never to be auctioned again. And Judy Ann White, adopted hers for $20,000.
"It's a buyback and so it's going to live forever in Assateague Island and that makes me happy. I can go to bed at night and dream about the little pony there.
As for the rest of the herd, they'll swim back to Assateague Island on Friday. He's going to be named Judy Sunshine," said White.