Candidates for State Senate descend on Crisfield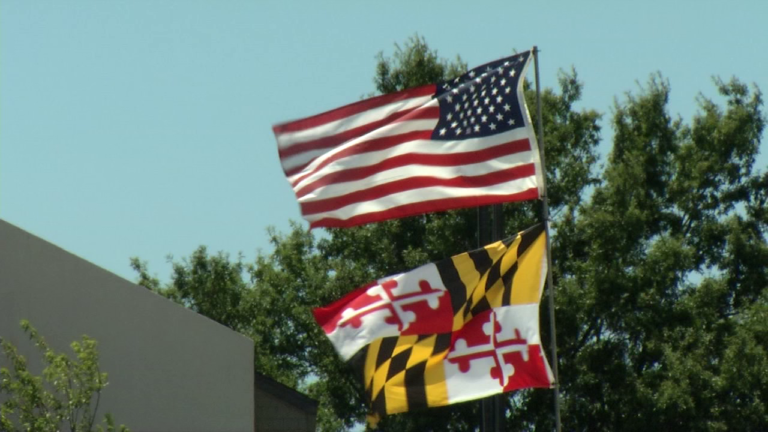 The annual Tawes Crab and Clam Bake draws politicians from all over the State of Maryland to the 'Crab Capitol of the World' to mingle with locals and crack into some delicious Maryland crabs.
Senator Jim Mathias (D) and Delegate Mary Beth Carozza (R – 38C) were both in attendance Wednesday. Both of them are running for a State Senate seat.
We caught up with both candidates Wednesday to hear how their campaigns are going and what issues they are hoping to address.
Senator Jim Mathias told 47ABC his campaign is going great so far.
He says during his time on State Senate, he has proven that he carries through on his promises, and there are still some key issues that he would like to address moving forward.
Those issues include addressing the staffing problem at ECI, providing ongoing job opportunities for future generations and bringing tax relief to Marylander's.
Senator Mathias says the Tawes Crab and Clam Bake was essential to his campaign this year because it allowed him to hear the concerns of locals so he can take action moving forward.
Senator Mathias said, "It's most important not only to talk here today, but to hear, and that's important, and then to act. We have a record of hearing and acting and acting successfully and I ask people for their continued support."
Mathias added that his track record and the support of the people on the Eastern Shore have afforded him the opportunity to build and grow relationships with other politicians to help him continue to deliver on his promises moving forward.
Delegate Mary Beth Carozza, who is endorsed by Governor Larry Hogan for the State Senate seat, also spoke to 47ABC about how her campaign is going and what she would like to address.
Carozza was elected to the Maryland House of Delegates, District 38C, back in 2014. Her district covers northern Worcester County and the Eastern part of Wicomico County, and Carozza says if she gets elected, she will bring a focus back to the shore and she will work on protecting our industries and culture here.
The State Delegate tells 47ABC she has excellent working relationships at every level of government, which she believes will help her to get a consensus of what the priorities truly are for the shore.
Some of the things Carozza would like to address include the job market and providing more opportunity to Marylanders, all with the ultimate goal of keeping people in Maryland.
Carozza said, "The reason I'm running for state senate is I want to stay focused on keeping our families our retirees our small businesses here on Maryland's Eastern Shore. I don't want to hear that they're moving to Delaware and Virginia and Florida because of better tax policies or better quality of life."
To keep people in Maryland, Carozza believes giving our young people the best quality education, having job creators that can continue to provide opportunities for our young people, and keeping our current businesses here are essential.