Witness speaks on what they saw during plane crash in Berlin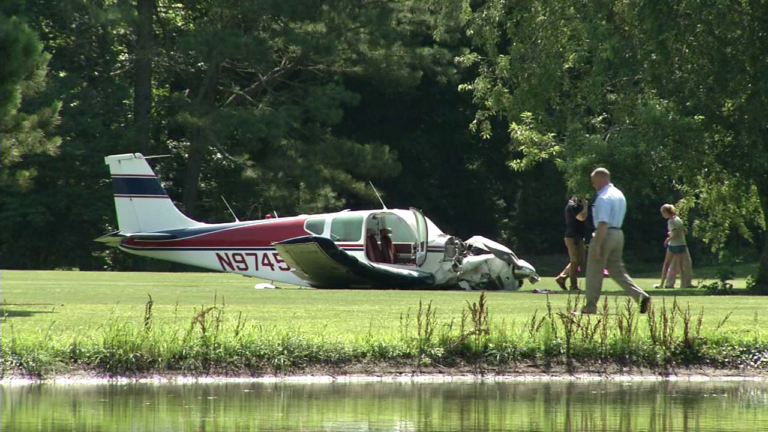 In Maryland, officials are still trying to figure out exactly what went wrong after a plane crashed at a golf course in Berlin. The incident occurred shortly around 9:15 this morning at the Assateague Greens Golf Center. The airplane, flown by Berlin couple Gary and Mary Mascelli, had just taken off from the Ocean City Municipal Airport. Police say the couple was safely able to get out of the plane, which was on fire at the time. We're told no one on the ground was injured. Gary was flown to PRMC while his wife was taken to the same hospital for treatment of their injuries .
"I swung by to take a look and basically I could see the airplane from the street no fire, lots and lots of emergency vehicles I didn't see any lights on so apparently there wasn't a great deal of damage hopefully," said a witness Bob Hudson.
Officials say the crash is still under investigation, and we will be sure to update you as soon as more information becomes available.