Vehicle destroyed in Talbot Co. fire; investigation ongoing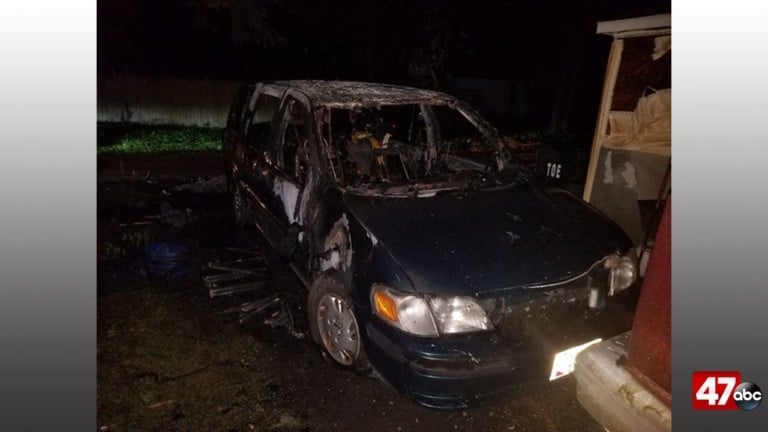 A fire remains under investigation after officials say a vehicle was destroyed in Talbot County.
The Office of the Maryland State Fire Marshal says on Thursday, just before 4:00 AM, the Easton Volunteer Fire Department responded to a location on Howard Street for a vehicle fire. Officials say a neighbor called 911. Authorities say 12 firefighters put out the fire in 10 minutes.
According to the report, the 2001 Chevy van was a total loss as a result of the fire, which began in the interior of the vehicle.
This incident remains under investigation.
Anyone with information regarding this fire is asked to call the Upper Eastern Regional Office of the Maryland State Fire Marshal at 410-822-7609.