Troops honored on traveling Vietnam Memorial Wall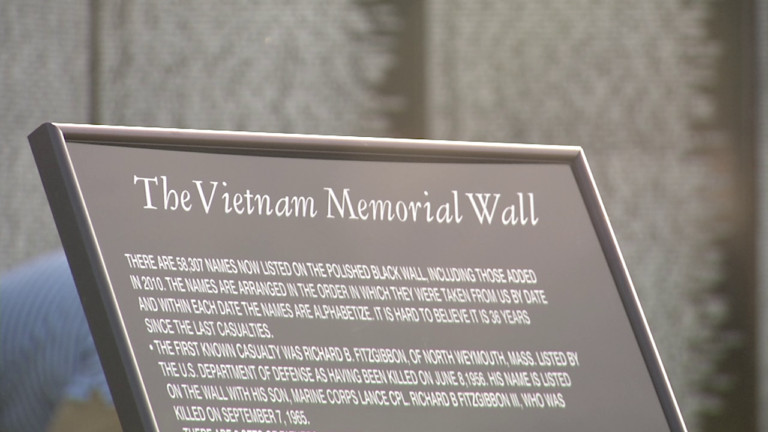 Thousands of lives who were lost during the Vietnam War were honored on Friday with the traveling Vietnam Memorial.
Those who made the ultimate sacrifice were honored with bag pipes, a wreath laying ceremony and more.
Local families that had loved ones pass in the war got special recognition.
"As our Vietnam Veterans are getting up in age it's quite appropriate now to remember those who never came back from the war and that's what we're doing here today in Easton," said U.S. Congressman Andy Harris.
The wall is a replica of the Vietnam Memorial in D.C. and stands at six feet tall, covering 300 feet from end to end.
According to officials, the purpose behind the wall is to help provide healing for the hundreds of families who were affected by the war.
"I've got brothers, I've got nephews, I've got nieces, you know and my oldest brother served in Vietnam and came home safe," said Saundra Foster.
The wall will be in Easton, Maryland until June 6 before continues its journey to London, Kentucky.