On Deck: Ryan Ripken, Meet The Shorebirds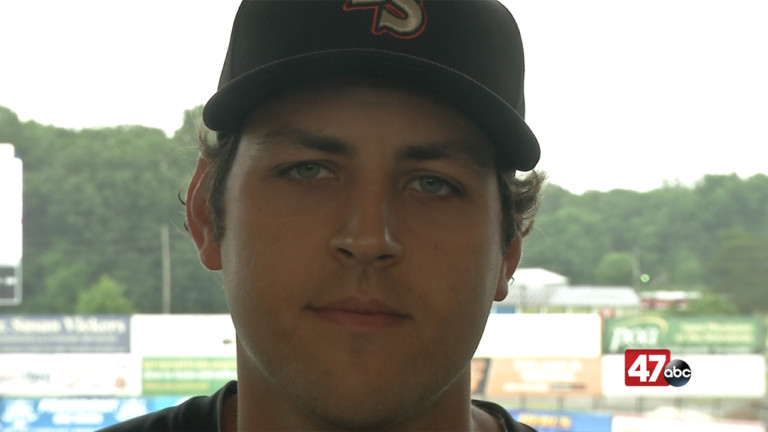 The Iron Man may be the retired, but the household name continues on.
Ryan Ripken, signed by the Orioles last year after a stint in the Nationals organization, currently plays for the Delmarva Shorebirds.
"It's been really nice to be honest. I have always had a little bit of hesitancy with my family being involved with it and kind of wanting to create your own chapter and your own path," he said.
As you may have guessed, Ryan is the son of Cal Jr. But it doesn't stop there. His grandpa, Cal Sr., managed and coached the Orioles for years, and his uncle Billy was a major leaguer who players seven seasons for the O's as well.
"Growing up, I didn't think of it as growing up a member of the Ripken family, I just thought it was my family," the 24-year-old said. "Not until I was older did I realize what my family had accomplished more. When you're growing up as a kid, and you see what you father has done as a pro, or your grandfather or your uncle, you go okay, that's their job."
While all three of his family members were trailblazers for the game, Ryan saw it as an opportunity to learn from those he loves.
"A lot of people will look at it like they made it seem easier. But, it was a really hard grind. To hear it from them too, to know that this process is challenging, I think it does make it easier," he added in 47ABC's exclusive interview.
For the 6-foot-6 first baseman, who's other favorite sport was basketball, the Maryland native is returning to a spot he knows so well.
"I'd be driving down to Ocean City and Bethany quite a bit when I was a kid. Once I got older and had to do the whole summer ball route, it was a little bit harder to come down," Ripken said about his familiarity with the Eastern Shore. "So it was cool cool to come back to this area, I always loved being down here."
Now, when Ripken isn't at the field, or hanging out in the locker room– he's just like us.
"I love just laying in my bed, cooking at the apartment and just chilling out. I really would love to go to the beach and just sit there for hours, work on the tan and get rid of the farmers tan," number 35 said.