New campaign introduced to battle addiction in the work place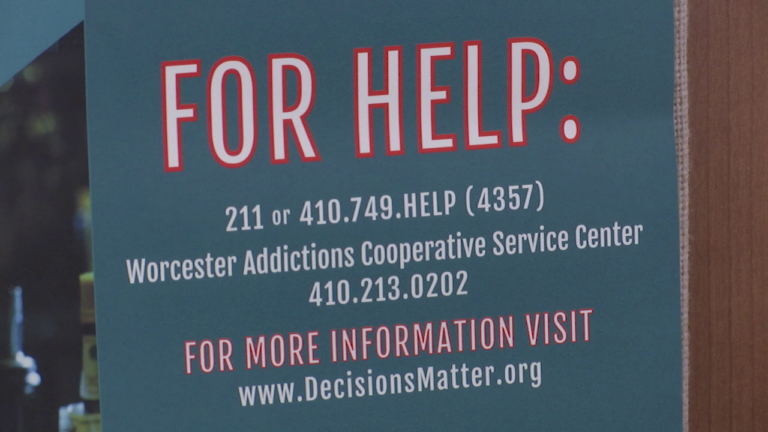 Addiction in the workplace is a big problem for the hospitality industry in Worcester County. So the Health Department is doing their part to get local employees the help they need.
"Just creating that culture of wellness is critical. So we know most of the people spend time, most of their time at work. So it's a good place to reach them," said Tiffany Scott, substance use resource liaison for the Health Department.
In Worcester County, 59 percent of people who appeared drug court worked in the food service industry in 2017.
And the amount of production lost for employers can't be estimated.
"People who are dealing with substance abuse disorders tend to use a lot more sick time, they have a lot more unexcused absences, they're tardy more often, and they're more likely to be injured at work, they create additional work for co-workers," said Worcester County Health Department Public Information officer Travis Brown.
The Ocean City Hotel Motel and Restaurant Association is a big partner with the Health Department in their endeavor.
They tell 47ABC this initiative is necessary for the health of the largest local industry.
"If we didn't have tourism, we would not have anything in Ocean City. It drives our economy. So we have to make sure we are the leaders in helping the people who need help," said Susan Jones, executive director with the Ocean City Hotel Motel and Restaurant Association.
The project is in just its first stage, the next step is to branch out to students in Worcester County, both in High School and College.
"With the success of this project and reaching the businesses and developing a relationship with them, that we can expand it to other sectors to tackle the problem," said Scott.
For more information on this program, you can call 410-749-HELP.