Eastern Shore of Virginia one step closer to new public library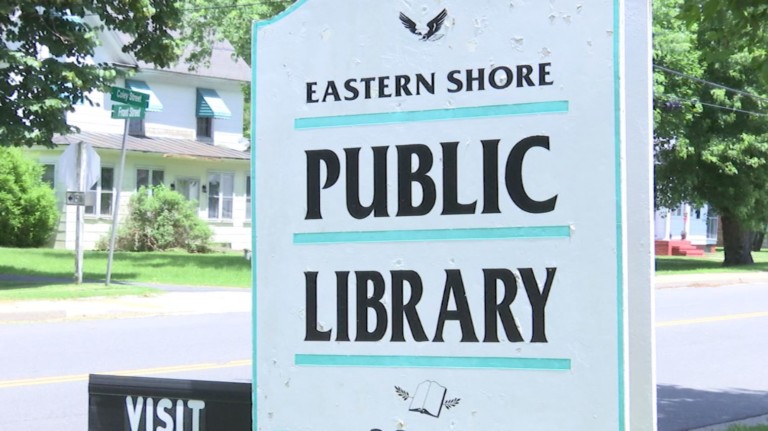 In Accomack County, Virginians are one step closer to making a dream become reality.
For over a decade, the Eastern Shore Public Library has been fundraising and campaigning to raise $5 million for a new facility, and now they are only $600,000 from having it.
"We are bursting at the seams and we need a new facility," explains Cara Burton, the director for the public library.
Right now the Eastern Shore Public Library is right in the heart of Accomack County, where it's been providing books and resources to Virginians for nearly 60 years.
Although, this library hasn't been able to keep up with changing technology and the community's needs.
Burton explains, "We need new computers, we need the comfortable spaces for people to sit which we're lacking. Actually a lot of people are bringing their own devices to libraries to use the wifi that we have."
This library is no longer a place just for people to check out books.
"The shore does not have a lot of extracurricular activities so the focus on the new regional library will provide places where lectures can be given, where children can come and design things on their own. They need spaces like that on this rural shore," explains Kitty Hall, library volunteer and library Board of Trustees member.
For over a decade, the Eastern Shore Library Foundation has been working on creating an entirely new regional library in Parksley.
It's new place with space, meeting rooms, new computers, even a heritage center. Officials say they will be ready to break ground starting next fall.
"The new library is crucial for the whole Eastern Shore, again, this is a regional library. The people on the Eastern Shore deserve just as good a library as people in Maryland, as people across the bay in Virginia Beach and Northern Virginia."
The state has given $1 million for the heritage center to create a large archive space and room to process archives.
We're told it will be a place for both locals and visitors to learn about the rich history of the shore. The entire project is expected to be completed by 2020.
If you're interested in learning more about this new library or want to donate towards the new building visit the Shore's Library website.