Dover officials seek public input for 2019 Comprehensive Plan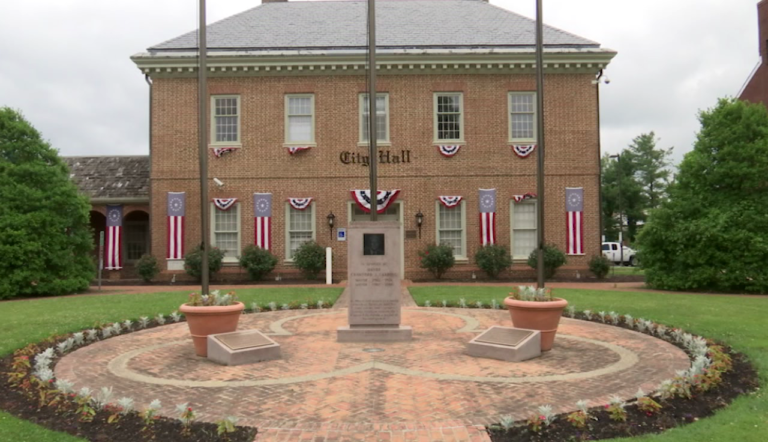 Over the next couple of months Dover officials will be working around the clock looking to create a plan that will to make sure the city continues to grow and thrive for years to come. But they can't do it without residents help. Which is why it's crucial that you have your voices be heard now more than ever.
"It's very important that the city asks these questions and I think it's important that the city make a real strong effort about what people think," said the Delaware Store manager Tom Smith.
From wanting more job opportunities, to ideas of improving public transportation, Dover residents are getting the opportunity to lay it all out for officials as they look for public input in order to create the city's 2019 Comprehensive Plan.
"They kind of adopted the slogan by the people for the people and so they did a lot of outreach to get public input so the plan actually reflected what the people were concerned about," said Director of Planning and Inspections David Hugg.
Every ten years the state requires an update of the comprehensive plan to make sure it continues to address the needs of residents and businesses. In order for this to happen, officials have created a survey for community members to take that addresses the city's strengths and weaknesses and what they want to see change over the next couple of years.
"Things that I'm hoping for and will be included in the comprehensive plan is more emphasis on different types of houses available in downtown Dover we certainly need all kinds of housing," said Smith.
"Definitely homelessness, I volunteer at some different homeless shelters and soup kitchens so it would be nice to see more people more involved with homelessness or even more places for them to sleep," said Dover resident Andrea Spence.
And officials want you to send in your ideas as soon as possible.
"I plan to do a lot of comments I'm very involved in downtown issues," said Smith.
You can grab a survey in person from City Hall or you can grab your laptop and head over to their website at https://www.cityofdover.com/2019-comprehensive-plan to complete the survey online.
You can also use the city of Dover's website to keep yourself informed on any updates as well as the general progress of the 2019 Comprehensive Plan Update Project. Officials say they hope to implement their final comprehensive plan for the city by February of 2019.