DelDot holds public workshop for intersection improvement project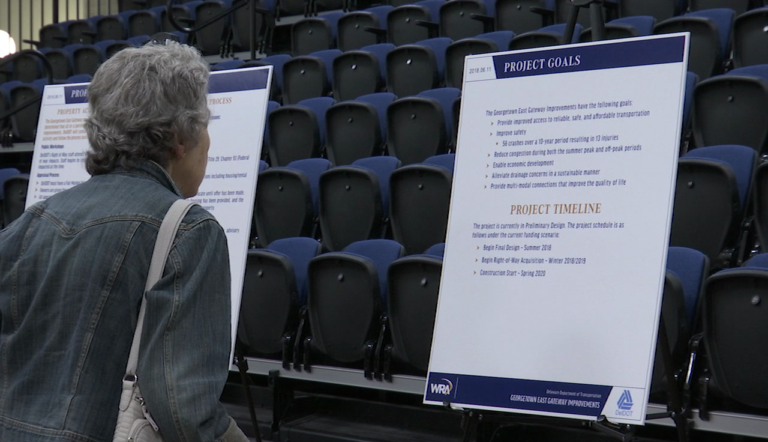 In Georgetown officials held a public workshop for a project that's soon to be underway. Earlier Monday afternoon DelDot officials held a workshop for members of the community to come out and see the proposed designs to improve the existing conditions for the intersection of East Market Street and the Airport and Sand Hill Road. Improvements will consist of a roadway realignment– additional turn lanes and more. The public was encouraged to come out and provide input and other ideas for officials to consider.
"I think people realize that it's a project that's needed. It's an unsafe intersection; it causes a lot of issues. There's also some drainage problems out there that we are going to help fix and I think overall it's been a positive atmosphere tonight," said project manager Bryan Behrens.
Construction is anticipated to begin in the spring of 2020. If you weren't able to make the public workshop officials say if you have any other questions, concerns or ideas you can contact DelDOT at 302-760-2080.