Community shows pride through color run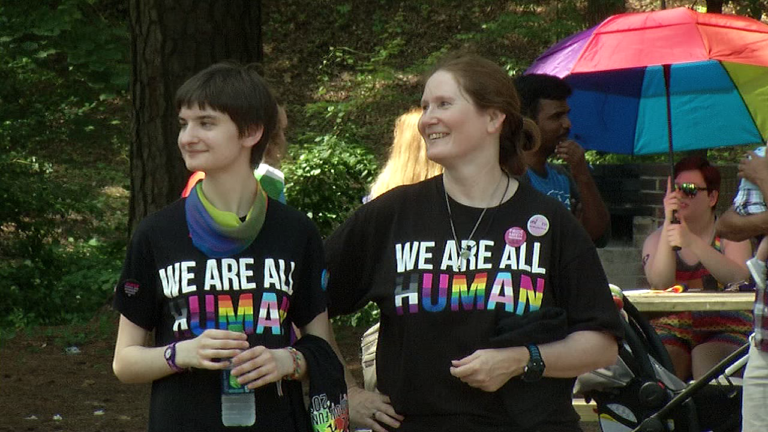 The second annual rainbow fun run and walk took place at Salisbury Park Sunday morning. It's an event that plays an important role in creating a supportive environment for the local LGBTQ community.
The event is put on in collaboration between PFLAG Salisbury and the Lower Shore LGBTQ Coalition.
They advocate to change attitudes and create policies and laws that achieve full equality for people who are LGBTQ.
"It's pretty important to demonstrate that there are LGBTQ people and their allies here in this area. And that we want to build a community for people who are LGBTQ-identified," said one event organizer. "So we know that people really pride best when they're supported and included. And that's what we are really trying to do here is build that community."
The money raised today goes toward the event put on next year, but the long-term goal for these groups is to eventually build a community center for the LGBTQ community.