UPDATE: Victim's age released in Ocean City death investigation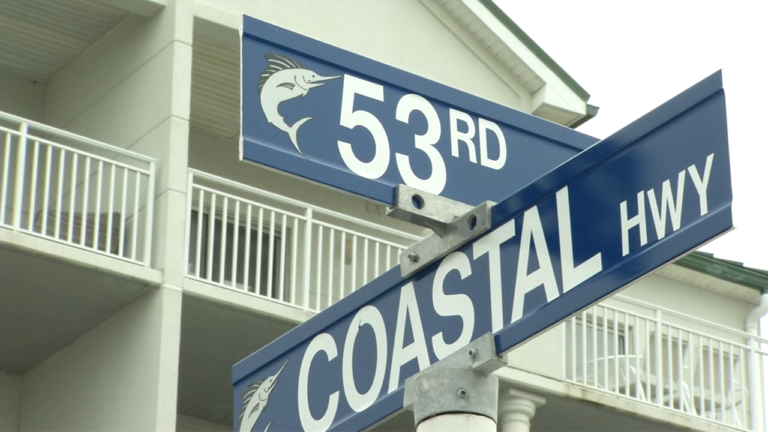 In the early hours of the morning on Sunday, a woman fell off the third floor balcony of a condominium on 53rd street in Ocean City.
An investigation is in it's preliminary stages so unfortunately, not much is known at this time.
47ABC did learn, however, that the victim was a 25-year-old from Baltimore.
We caught up with the Ocean City Public Information Officer, Lindsay Richard on Monday who provided us with the latest information.
Richard said, "Unfortunately, it's still under investigation at this time. Our detectives are actively working it to figure out what happened to this female."
It was early Mother's Day morning when a knock came on the door of an Aventurra condo, authorities telling a group of vacationing friends about the horrific discovery.
Richard said, "Well around 6AM [Sunday] morning, our officers got a call to an unconscious subject on the sidewalk at 53rd street. When they arrived, EMS also was there and they determined the female was deceased, unfortunately."
A friend of the victim spoke to us off camera, saying the day before everything had been normal, the victim having a great day on vacation.
They all went to sleep Saturday night, but it was in the early hours of the morning when friends say the victim was out on the balcony alone before falling to her death.
Friends tell us they are devastated by the loss, adding the world is losing one truly incredible woman.
As for police, they are still left searching for answers.
Richard said, "An autopsy is being completed [Monday] so hopefully we at least get a preliminary determination either [Monday] or [Tuesday], but it could potentially take a month or more to get a definitive answer on exactly what happened."
47ABC received a message from the victims cousin who echoed the thoughts of the friend we spoke to earlier in the day.
She said the victim was a person full of life and anytime anyone saw her she was laughing and full of joy.
We will continue to stay in touch with Ocean City police in the coming weeks and provide any updates on our social media pages and our website.
Police tell us incidents like this one are unfortunately regular occurrences during the summer months.
While they aren't sure yet if alcohol may have played a factor in this case, they are warning visitors to avoid it when out on balconies.
They also recommend not leaning or sitting on railings.