UPDATE: Three arrested after allegedly using molotov cocktails in Caroline Co. incident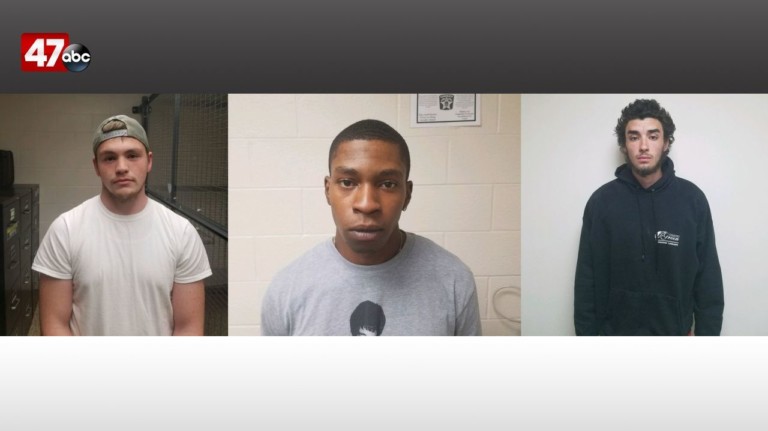 Three men are facing over 100 years in prison after authorities say they threw Molotov cocktails in an attempted arson incident, in Caroline County.
The Office of the State Fire Marshal says on Monday, 19-year-old Edward Lynch, of Greensboro, 19-year-old Michael Walker and 20-year-old Brandon Bradley, both of Ridgely, were arrested in connection to an attempted arson that happened on April 11, in Denton. Fire officials say they responded to a home on South 6th Street, where two incendiary devices, also known as Molotov Cocktails, were discovered near a detached shed in the backyard of the residence.
According to the report, the Molotov Cocktails had been thrown from a vehicle towards the shed that was only 50 feet from the occupied house. Authorities say the devices failed to function and had self extinguished before the Denton Volunteer Fire Department arrived.
Lynch, Walker, and Bradley were charged with two counts of manufacture and possessing a destructive device, four counts of reckless endangerment, attempted malicious burning, attempted arson in the second degree, attempted malicious destruction of property under $1,000 and conspiracy to manufacture and possess a destructive device.
If convicted of all charges, each individual faces a maximum penalty of 116 years and 8 months in prison and/or $801,000 in fines.
All three men are currently being held without bond.