Two arrested during traffic stop; Police later find drugs during cavity search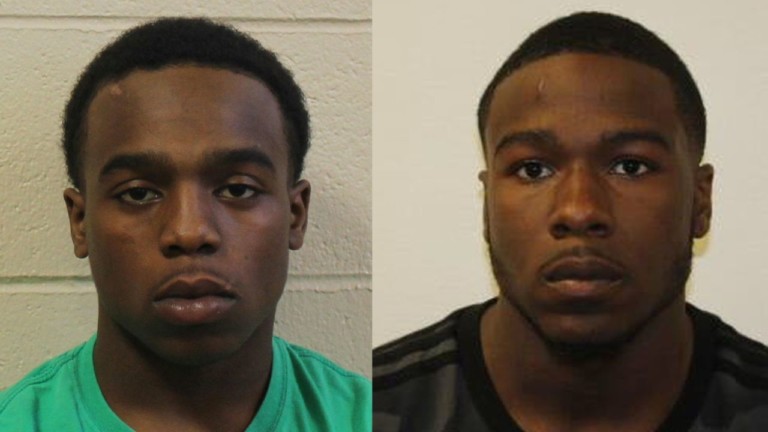 A man is facing felony charges after authorities say a cavity search revealed drugs in his possession.
The Wicomico County Sheriff's Office says on April 26, the Community Action Team (CAT) encountered 20-year-old Terrell Smullen-Parsons in the 1000 block of Fairground Drive as he entered a vehicle. Deputies say Smullen-Parsons had an outstanding warrant and provided deputies with a false name. The 20-year-old reportedly then fled on foot, and later assaulted a deputy and a Salisbury Police officer. he was eventually taken into custody.
According to the report, another subject was on scene and identified as 18-year-old Deonte White, of Salisbury. Authorities say White attempted to remove the vehicle from the scene, but he was stopped by officers. Law enforcement says a search of the vehicle revealed a loaded, stolen handgun, an amount of crack cocaine that was indicative of distribution, scales, a small amount of marijuana, and cash.
Deputies say Smullen-Parsons continued to be combative and resisted arrest until being taken to the Wicomico County Sheriff's Office. During a secondary search at that location, deputies say an amount of oxycodone that was indicative of distribution was found, after being concealed in his buttocks.
Smullen-Parsons was charged with felony CDS charges, felony gun charges, assault, resisting arrest, and served with two arrest warrants (possession with intent to distribute crack, possession with intent to distribute oxycodone, possession of a firearm in a drug trafficking crime, possession of a regulated firearm by a prohibited person, possession of cds, assault 2nd degree, resisting arrest. obstructing and hindering, and fleeing and eluding).
White was charged with obstructing and hindering and attempting to remove evidence from a scene that would be used in court.