Town looking into ways to increase safety for summer visitors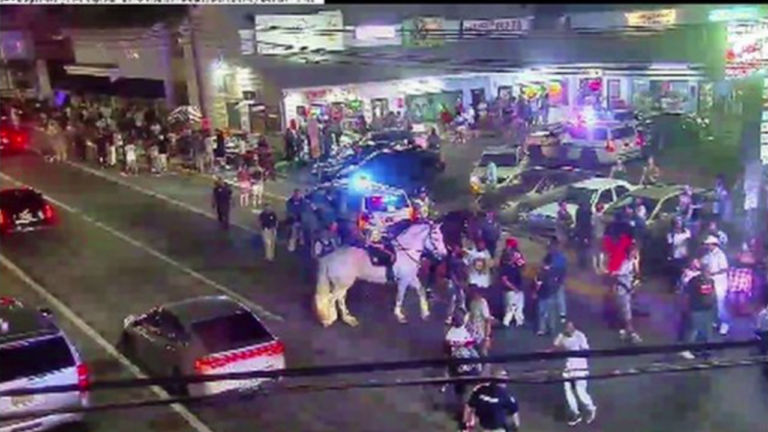 Town officials in Dewey Beach are seeking to address rowdiness over Memorial Day weekend. A brawl in the streets that left two officers wounded now has officials looking for ways to help prevent scenes like Sunday morning from happening again.
That brawl happened at the intersection of Coastal Highway and Dagworthy Street. Now it's prompting a meeting between four town officials for Dewey Beach to discuss ways to prevent this in the future.
"If you come here not to have that type of good time, if you come here to cause trouble and damage property you will be arrested," asserted Dewey Beach Mayor T.J. Redefer.
Four students were charged in the incident that resulted in a brawl involving 20 to 30 people, and two Division of Alcohol and Tobacco Enforcement agents getting injured.
Going forward, Redefer say he will meet with the Town Manager and two commissioners Thursday to discuss further action the town can take.
One suggestion the mayor made was enforcement of the town's zero-tolerance policy.
And it's not just the town working to change the atmosphere of the area to a more family-friendly spot, restaurants are also cooking up ideas. Ideas such as sharing best practices to ensure they aren't letting people in who are clearly intoxicated.
"A lot of the restaurants we work together to kind of make sure that everybody's safe and it's a place that not only drinkers can come, but we want families here as well, and that's definitely something we see more and more," said Starboard manager Megan Laird.
One popular restaurant, the Starboard, premiered their #DontBeThatGuy campaign at their opening over St. Patrick's Day weekend.
"It's definitely something that can kind of go over and don't be that guy, you want everybody here to have a great time, but safety and making sure everybody's alright is definitely our number one priority," said Laird.
Redefer did give an update on the two injured DATE officers. He says one officer has been sent home, the other we are told was believed to be sent home but we could not confirm.
The two injured officers were volunteering their time in Dewey this weekend alongside volunteering officers from a combined seven agencies this weekend.
"We believe the injuries were minimal, and we're pleased to hear that, and wish them and their families well and thank them for their service to our town and their community as well," said Redefer.