Talbot County Public Schools expresses concern over school budget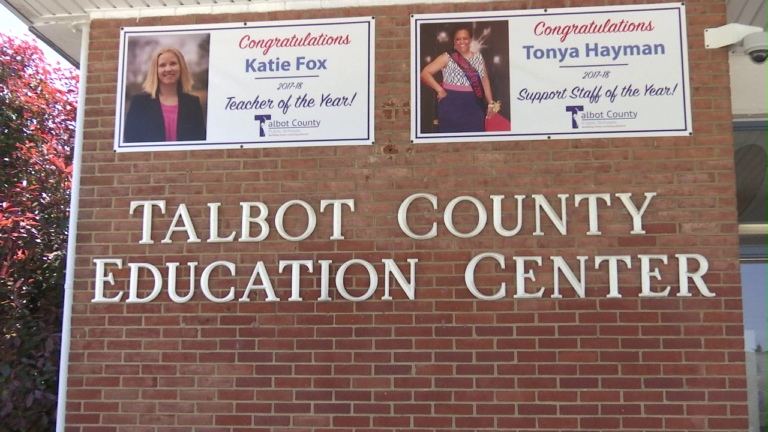 Talbot County Public School officials are expressing concern over their number in Talbot County's proposed budget, and they're not being shy about letting people know about it.
The school district released a video on their Facebook page that has been viewed over 2,500 times since it's release on Monday night. The video illustrates the school's concerns regarding the budget and explains why they need more funding.
Talbot Schools Superintendent Kelly Griffith said, "I think it's important for people to understand that we are in a budget crisis, that we are funded at the lowest per pupil in the State of Maryland."
Over the past eight years, we're told the Talbot County Public Schools have been funded at, or just above maintenance of effort, the bare minimum required by the state.
Superintendent Griffith said, "It's not enough to meet the needs and we're going to have to, if we get this appropriation budget, we are going to have to cut $2.1 million in this years budget, and that means people in programs."
Some of the things facing cuts include after school programs, Universal Pre-K, Gifted and Talented, Biomedical programs, four teaching positions and more.
Superintendent Griffith said, "We're the only county on the shore that doesn't have instructional assistants in kindergarten. We're the only county on the shore that doesn't have assistant principals in every other elementary school, we don't have math coaches and literacy coaches at our middle schools and high schools, and we need them."
We're told members of the school board have been meeting with county council members to come up with solutions, and perhaps one of the biggest proposed solutions, is to override the voter imposed Property Tax Revenue Cap. This is a move that would create an increase of two cents in the real property tax rate
Superintendent Griffith said, "Quite frankly, we need to make a better investment. We have a tax revenue cap in this county and we have to do something about that, we have to get something on the ballot and we have to vote for that."
Overall, the superintendent says she hopes the council members will realize the value of investing in Talbot County's future.
Superintendent Griffith said, "The bottom line is education is not a cost, it's an investment, and our county must make this investment, it's going to pay off in the end! Our children are going to be the ones providing the services in this community and it's important to invest in them now."
We reached out to the County Council President, Jennifer Williams, and she said the county is doing the best they can.
Williams says the county is always looking for more solutions, but she feels good about what they have been able to do so far.
The Council President also pointed out that Talbot County ranks at number three in the entire state in county funding per pupil, but dead last for states funding.
Williams says the states formula is what is hurting their county's school budget.