Supporters Take Part in Global Marijuana March in Rehoboth Beach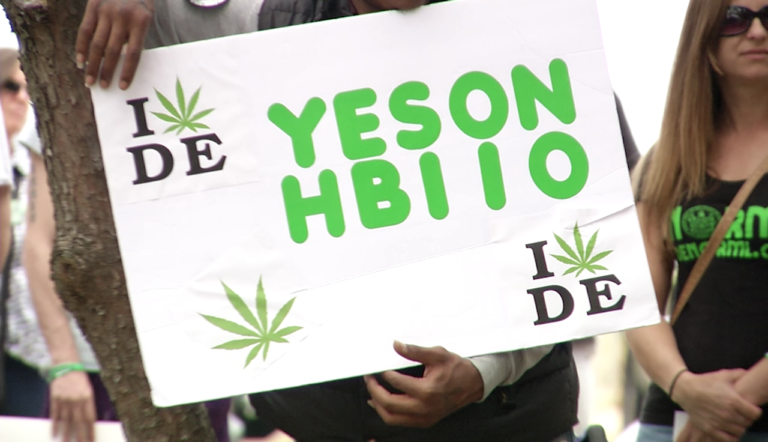 From Canada to Oregon to right here on Delmarva, hundreds of thousands of people across the world participated in the annual Global Marijuana March as a protest to end the prohibition of marijuana. On Saturday, some local advocates took part in the annual event at Rehoboth Beach in hopes of raising awareness about the positive impacts the drug could have on the community.
"Nobody should be arrested for a plant," said Deputy Director for Delaware NORML Michael Pukatsch. Dozens of supporters gathered at Rehoboth Beach's Boardwalk in Delaware to take part in the annual global cannabis march and bring awareness to House Bill 110.
"We have a bill in legislation that's coming up very soon to the end of it and we need that passed and we need as many people as we can," said Pukatsch.
The bill which was introduced back in March, is set to be reconsidered soon by Delaware legislators. It would allow adults over the age of 21 to buy marijuana from licensed retail stores.
"If we can regulate it and have it controlled and it would be sold just like alcohol, 21 and older in the state of Delaware and out of kids hands," said Pukatsch.
Supporters say making marijuana legal would have a huge economic impact on the state of Delaware and its crime rates.
"It'll replace the criminal market for cannabis as well as protect the 100 thousand individuals from arrest and prosecution as well as create economic and agricultural development, continue a revenue source, and small business and opportunities for Delaware," said Delaware Cannabis Advocacy Network Zoe Patchell.
Advocates add that marijuana should be viewed as helpful instead of harmful to society.
"It's a gateway drug we look at it as an exit drug for opioid users. They can consume cannibas as a safer method of coming off opioids," said Pukatsch.
"Cannabis is considerably safer than alcohol research has proved this time and time again," said Patchell.
"To not be looked at as a criminal for consuming medicine as a cannabis consumer and a medical patient myself. I look at it as a form of relief and a way of freedom," said Pukatsch.
Those opposed to the bill say legalizing marijuana would do more harm than good and would hurt the state rather than help it.