Salisbury Chamber of Commerce President calls for action from local leadership on education funding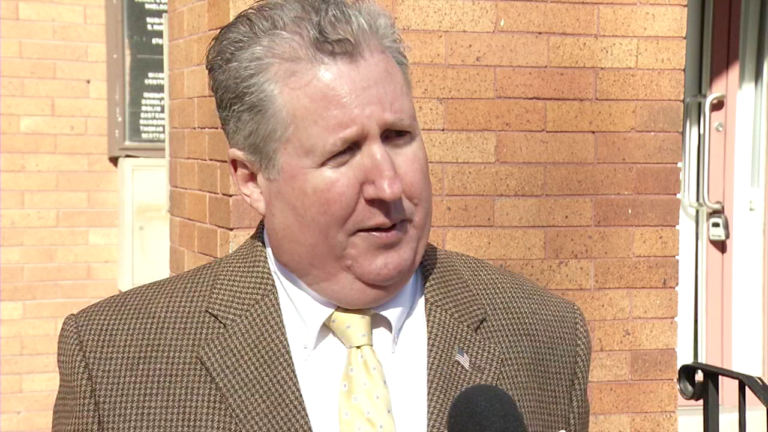 An official issued a call to action after the Wicomico County community voiced their concerns regarding funding for public education in next year's proposed budget.
On Tuesday, the President of the Salisbury Chamber of Commerce issued a statement following the recent Wicomico County Council's public budget meeting. In the May 1 meeting, it was learned that the Wicomico County Board of Education is expected to receive $43.6 million in the proposed budget for the 2019 fiscal year. The community voiced concerns about the lack of education funding in the county.
Bill Chambers continues to echo those sentiments in the following statement calling for action among elected leadership:
" At the recent Wicomico County Council public hearing on the FY 2019 county budget, the council's meeting room was standing room only for discussion on the Board of Education's budget for the coming fiscal year.
A cross-section of business leaders, organization leaders and par¬ents testified before the County Council, and listed abundant concerns.
Among those concerns expressed were investing in a universal Pre-K Program for the county schools, the state's Maintenance of Effort funding measurements, school staffing and the future of the system — all as detailed in "Imagine 2022," the outstanding blueprint created by schools Superintendent Dr. Donna Hanlin.
The Salisbury Area Chamber of Commerce is joining with partners including the Greater Salisbury Committee, United Way of the Lower Eastern Shore, the Community Foundation of the Eastern Shore and countless other individuals to implore our elected leadership to make bold decisions for our county as we move forward.
Terms such as "funding" and "spending" are out of touch with the reality of what public edu¬cation demands in 2018. Invest¬ment in public education — with a plan to measure that return on investment in human capital and economic impact — are the new norms.
Solid and sustained investment brings measured results in public education.
When Wicomico County allocates the "obligatory" state-mandated of Maintenance of Effort figure, it will receive no a badge of honor — the county is merely following an arcane practice.
The business community understands that those who are pro-in¬vestment in our schools are also pro-business.
These solid results, in communities that invest in their public schools, include:
•Attracting the best and brightest educators for our children.
•Securing educators who put down roots and stay in that juris¬diction.
•Seeing graduation rates rise, achievement gaps narrow, test scores markedly improve and the school system rises in its statewide ranking.
Having these things happen would be very attractive to busi¬nesses currently here, those want¬ing to expand and businesses con¬sidering Wicomico County as a place to locate their enterprise.
Before moving into a new territory, businesses look hard at the quality of a jurisdiction's public education system. They make business decisions based on a jurisdiction's commitment to investing in a high-performing public school system.
Public education is the No. 1 driver of the economy in our county, city and state. Wicomico's business and organizational community will no longer sit idly by and tolerate the continued commitment to obligatory funding.
We will demand our elected leadership make budget decisions that result in education investment.
We owe this to our children, families and our community."
For more on the Wicomico County Council's budget meeting, click here.