Right To Balance Pilates hosts Puppies and Pilates class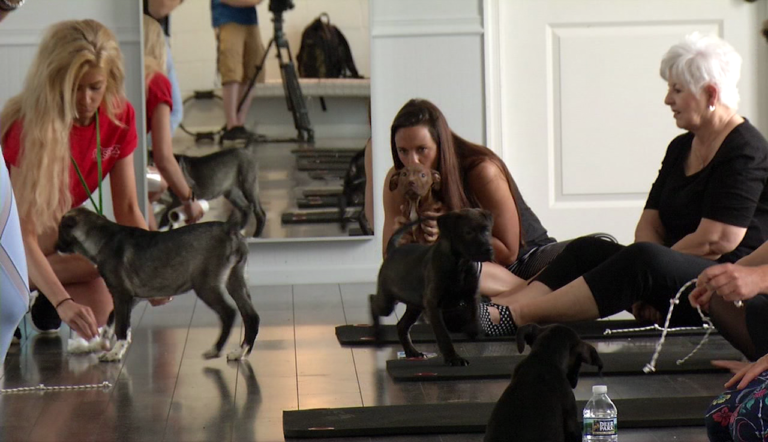 On Saturday, dozens of fitness goers got an extra special pilates workout with help from some four legged friends. Right To Balance Pilates teamed up with the Brandwyine Valley SPCA to hold its inaugural puppies and pilates event. The shelter bought a group of puppies to paw and play with guests in hopes of getting them adopted.
Pilates instructors guided participants through stretching, strengthening, and balancing movements while puppies chomped and rolled around on the mats. Organizers say this event was held to help boost the mood of participants and help lower stress levels while also helping these puppies to find their fur-ever homes.
"This has been a really big hit. We've been so pleased with the outcome, we've been so pleased with our community supporting this event and supporting the Brandywine Valley SPCA I definitely think we'll do it every single year and we hope to have all of these pups adopted today and I feel pretty strongly that all seven will be adopted," said Right to Balance Pilates owner Carin Langdon.
All proceeds made from the event will go straight towards the Brandwine Valley SPCA to help support their no kill shelters.