Ratcliffe Shore Hatchery Entrepreneurship Competition winners announced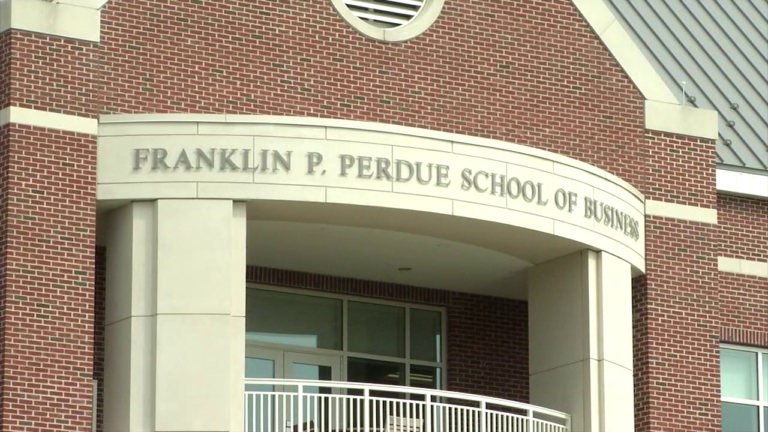 Salisbury University's Ratcliffe Shore Hatchery Entrepreneurship Competition made it's biannual debut on Thursday as entrepreneurs from across the mid-Atlantic region anxiously pitched their businesses to a panel of judges.
All of the competitors were hoping to get their hands on a piece of the almost $100,000 prize.
The winners of this semester's competition include: Brow Boost with $3,000, Eastern Shore Academy of Cosmetology with $5,000, Borrowed Pitch with $5,000, Athlete Academy with $15,000, Blue Blood LLC with $20,000, Agrobotanicals LLC DBA Shea Radiance with $20,000.
The grand prize winner was an energy-saving company called Goefer, who won an impressive $30,000.
Each winner will be required to present progress reports to the Shore Hatchery Board at the semiannual board meetings for a period of 2 years.
Not only that, but each recipient will be advised by an assigned mentor for a period of 2 years.
There were a hodge-podge of different business models and ideas competing in this semester's competition.
We saw a hair growth business, a T-shirt decorating company, a traveling app for your phone, a bakery, the list goes on.
This competition was started by the Philip and Carole Ratcliffe Foundation.
Back in 2013, they gave a one million dollar grant to the Perdue School of Business to create the Ratcliffe Shore Hatchery program.
We're told the goal of the Shore Hatchery is to reward people for their entrepreneurial efforts, and a competition is held each semester.
We're told the Ratcliffe Foundation will be renewing, so there will be another five years of events with a new one million dollar grant.