Police: Man involved in Del. chase after DUI sentencing earlier in the day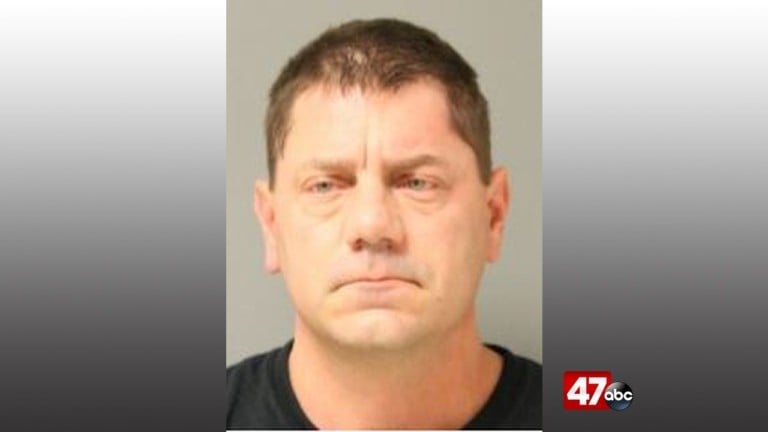 Police say a man, who was previously sentenced on DUI charges in Pennsylvania, was arrested after he led authorities on a chase on the same day, in Delaware.
The Ocean View Police Department says on Tuesday, just after 8:05 PM, an officer attempted to stop a 2015 Ford Mustang after a computer check of the registration revealed that the Mustang was flagged as an uninsured motor vehicle. Police say the driver later identified as 46-year-old Joseph Cook, of Malvern PA, failed to stop and led police on a pursuit, which lasted for several minutes and ended on Kent Avenue at Garfield Parkway, in Bethany Beach.
According to the report, at that point, the Ocean View PD officer and a officer from Bethany Beach approached the vehicle and ordered Cook to exit the vehicle. Authorities report that the Pennsylvania man refused to exit the vehicle and at one point, he moved the Mustang forward, striking the Ocean View officer with the front bumper of the vehicle. The officer was apparently not injured as a result of the incident.
Law enforcement says Cook fled again in the vehicle where police tracked him to a vacant Bethany Beach home, on Parkwood Street. Officers say the 46-year-old parked the car and fled the area on foot. Authorities report that using information discovered in Cook's vehicle, they were able to track him to a home on Ogre Drive, in Ocean View. Around 5:00 AM Wednesday morning, police say Cook was arrested.
He was charged with failure to have insurance, reckless driving, careless driving, speeding, disregarding a police officer's signal to stop (class g felony), offensive touching of a law enforcement officer, reckless endangering, resisting arrest, and driving without a license. Authorities say Cook's vehicle was impounded.
After further investigation, Ocean View PD says they received information from Pennsylvania authorities that Cook was arrested multiple times in Pennsylvania on DUI charges. Police report that Pennsylvania authorities stated that earlier on Tuesday, Cook was sentenced in Chester County, PA to nine months' probation on DUI charges related to an October 2017 high-speed chase with Pennsylvania State Police.
The 46-year-old was turned over to the Sussex Correctional Institute in lieu $12,000 cash bond.
The Ocean View Police Department was assisted by Bethany Beach Police Department, South Bethany Police Department, Dewey Beach Police Department, Fenwick Island Police Department and Delaware State Police.