One dead after shooting in Dover; investigation ongoing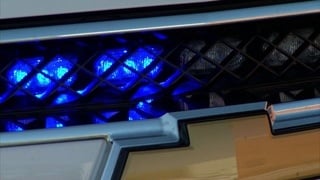 A shooting remains under investigation after police say a Delaware man died as a result of being shot in the back.
The Dover Police Department says on Sunday, just before 2:05 AM, officers responded to the Unit block of Mitscher Road for reports of multiple gun shots being fired, in Dover. Once on scene, police say they found several shell casings but no victims or witnesses. Shortly thereafter, authorities say they learned that there was a victim that arrived at Bayhealth Kent General Hospital with a gunshot wound to the back.
According to the report, the victim was identified as 20-year-old Jameir Vann-Robinson, of Smyrna. Dover PD says Vann-Robinson was pronounced dead a result of the injury he sustained a short time before his arrival at the hospital.
The shooting death remains under investigation by Dover PD.
Anyone with information related to this incident is asked to call the Dover Police Department at 302-736-7130 or Delaware Crime Stoppers at 1-800-847-3333.