On Deck: Meet The Shorebirds, Kirvin Moesquit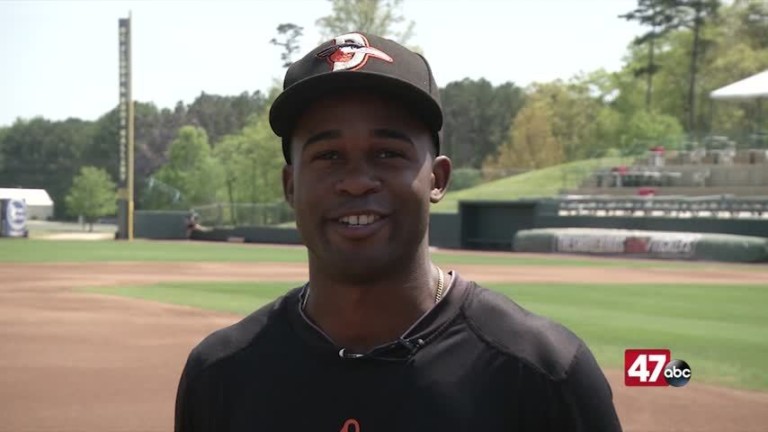 Just under 2,000 miles from home, but Kirvin Moesquit is settling in nicely on the eastern shore.
The Curaçao, Willemstad native grew up in a baseball hotbed, and from a young age, knew exactly what he wanted to do.
"I got an older brother, he played baseball, my dad played baseball so I just followed in their steps," Moesquit said. "Everyone played baseball. It was either baseball or soccer."
Kirvin saw his hard working paying off early, when he made a trip to the Little League World Series in 2007 with his Curaçao team.
"It'scrazy to think about it now, it was something pretty big. At the time, you were just a kid, another day at the field," he said describing his experience. "There would be 30,000 people out there, but it would just be another day. You don't pay much attention, you're just trying to have fun."
11 years later, it's his fourth season in the Orioles organization, and he's still experiencing a lot of firsts.
"When we played Hagerstown, it was my first time seeing snow and playing in snow, so that was an experience I didn't enjoy, but it was my first time."
But something he is enjoying is making the rise up the ranks, with the same group of guys that he's played with from the start.
"As the season was going, we realized that we were a good team," the 23-year-old said. "Now it's the same team this year, and everyone's confident with each other, everyone has chemistry and everything is just clicking."
Moesquit is one of the league leaders in stolen bases, and has two home runs on the year, both being inside the park.