Md. Democratic candidates for governor to debate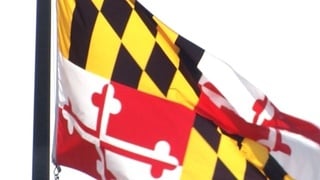 (AP) – Maryland's Democratic candidates for governor are holding their first debate.
The Maryland Public Television debate is scheduled for Monday in Baltimore at the Reginald F. Lewis Museum of Maryland African American History and Culture. MPT is producing the debate in association with WBAL-TV.
Eight of the nine candidates are scheduled to attend. Ralph Jaffe will be represented by a pre-recorded segment.
The other candidates are Rushern Baker, Valerie Ervin, Ben Jealous, James Jones, Richard Madaleno, Alec Ross, Jim Shea and Krish Vignarajah.
The debate is scheduled to last an hour. It will be broadcast Monday evening from 7 p.m. to 8 p.m. on MPT-HD, WBAL-TV, WBAL-AM, and WEAA-FM.

The primary is June 26.