Cape's dominance continues in 10th straight state championship win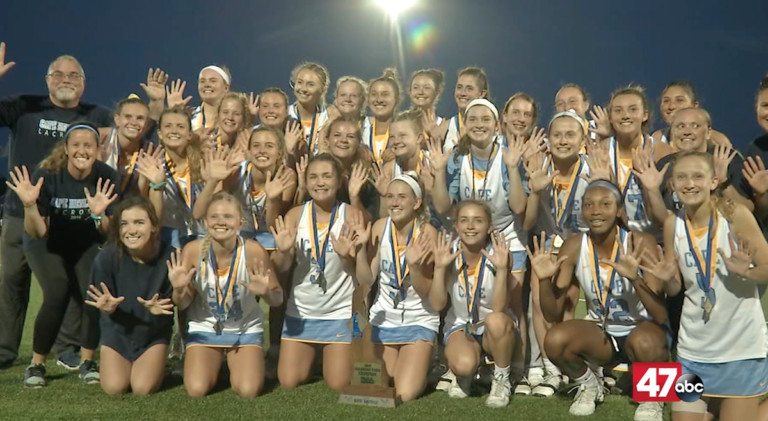 Behind four goals from Lindsay Monigle, the Cape Henlopen girls lacrosse team cruised to their 10th straight Delaware state championship, 15-5 over St. Mark's.
The Vikings would jump out to a 8-0 lead at half, but behind two quick goals from the Spartans' Kendra Schweizer, St. Mark's would cut the lead to just six.
Cape, they wouldn't have an issue though, outscoring their opponent 7-5 in the second half.
The win ends St. Mark's undefeated season, as the Vikings finish at 14-1, their only loss coming to South River (MD).